Vegas Diaries— Act 2–What happens in Vegas leaves a mark

The well-connected Kingsmen of the world are all our kind of Guys. Tweet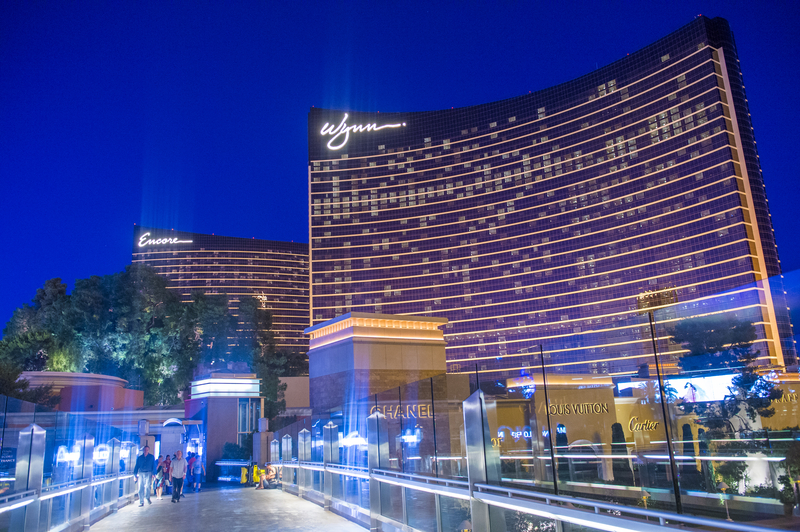 Sometimes a great fight is a sweet serenade...
...as our Guy found out when he met the Guy-of-All Guys at a bout in Vegas.
Mr. K is a high roller at the Wynn.   What's better than being a high roller?   Having a friend who is a high roller.
When he gambles I let him do it alone.  He bets at a burn stacks of money snack bracket.   He's done so for over a decade, and couldn't be doing it if he was good at it.
For me it's too real.  Tens of thousands of dollars in a blink of an eye. 
Feeding a losing streak to get to a win that makes you whole or near whole is too much for Guy's  physical constitution.   
The first time I watched him, I said: "Got-to-Go-Bro. I'm going  to party on you and pray for you.  But if I watch anymore of this, blood will be running down my leg.  I travel light and don't have a change of pants.  So good luck."
Mr. K and I are very good friends.  Besties.  Mr K  is a die-for friend.  When it matters, his existential line is my  line.  My life goes in the service and defense of his.   I just love him.   He is my older brother from a different mother.  He gave me my first job.   He saw something in me.  He was a fan of me before it was deserved.  Mr K and I  have remained a low-maintenance band of two brothers and at Vegas we are growing from better to best. 
For the past few years, we have been making it a habit to get together in Vegas around a UFC fight
Vegas is the Global Capitol of the UFC—and its King, Dana White.  Mr. White—I am going to do a piece that makes clear what I like in you.    For now, here is an elevator kiss.  Dana White took a great idea—a multi-disciplinary, mixed approach to fighting—and tuned it into a global business empire. Thank you, Gracie family—you knew what the  world wanted.  But the  path to the present was not easy.  The UFC is a consequence of Dana's ground and pound, Don't leave it the judges; "are you ready? Dana White is" business acumen.   The Gracies showed how to choke-out fight fatigue.  MMA was the cure.  Dana White went out and built a PHRMA of business—a global sport that maketh men.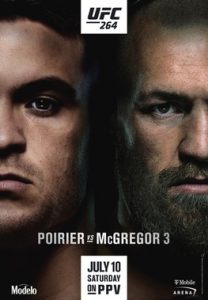 At the last fight—the McGregor/Poirier duel—I lobbied Mr. K to have the circle of friendship extend to my son. I think it's important to show your kids how to pursue happiness with friends at the highest level.  The son gave a good account of himself and our name, so he was invited back.  It turns out that Mr. K invited a fourth to the weekend—Mr. F—a silverback of a man.  I knew he was a good friend of Mr. K's—and that the force was strong in him—but our paths had not properly crashed into the other.  We had a dinner for the record books.  Out of came a kernel of an idea—that like the UFC—can make a world what is lost and boring, alive and vital again.  It's NDA worthy.  Also,  Mr. K has a shaven head like Dana and as well as the  ground and pound business game.
We retired at a  responsible time of 12 am for  drink in our 52nd-floor suite and the light show that is the Vegas strip.   Mr. K and I had a drink and I gave few hundred to the Prince to go down stairs and play roulette and come back in couple of hours as a pauper.  He obliged and by 2 am everyone was home asleep in their beds.   My son was on the couch because according to him I snore.
The next morning I was at breakfast early for Vegas—8 am—11 o'clock Palm Beach time.    Since I was in Vegas—which is like an airport bar that never closes—I had a Paloma with some Lemon-Ricotta pancakes, and perfect crisp bacon.  It's nice having a boozey breakfast at the Wynn.  The folks that come up and down the elevators are Pareto's chosen.  And it was nice to be up early enough for Vegas vittles with Sam Elliot nearby and in town for the premier of 1883–the prequel to Paramount's much watch Yellowstone.  Planned Man is a Three Thumbs fan of the Dutton's. 
I did my best to capture my recollections of last night's dinner and big idea that floated out of it.  When I was just about to leave, my son arrives.   He has a Bloody Mary and some avocado toast with three poached eggs.   My son was sporting the Chrome Heart sun glasses that Mr. K had given to his father.   It turns out that High Rollers have some nice perks.  Sunglasses, suites, watches—and of course the great tickets to sold-out events.   As as we were settling up,  Mr. F walked in so the the Paloma breakfast continued.  Ryan moved to the Paloma ranch breakfast and Mr. F had the breakfast of champions, a Bloody Mary. I was on my sixth Paloma so I can't quite remember what the silverback had for protein.
The night before Mr. F had distinguished himself, so I wanted to get to the core of this man in full.  Over breakfast Mr. F laid down a great moment in his life—one that I don't think he would mind me retelling.   When he was a young man, he was in love—or at least thought he was—and his girlfriend at the time put a want ad in front of him with a job at the US Post Office circled.  With it came an ultimatum—"It's a secure job," she said. "A good living. So become a postman or we are done." He said, "You don't know me,  do you?" and they ended it.   No offense to the men in gray-and-blue, but hearing this from a man that sits atop a business empire is instructive.
Know thyself.  There are many men who, when such ultimatums are given, ought to give pause and listen.  But if you know that you are a man of destiny—a maker and mover of men and things—you have to say, "Sorry honey, I got to go."
Moral of the story:  Know thyself.  There are many men who, when such ultimatums are given, ought to give pause and listen.  But if you know that you are a man of destiny—a maker and mover of men and things—you have to say, "Sorry honey, I got to go." 
We separated for a couple of hours, but before we I did Mr. F sent a text to his "guy" in Vegas and made arrangements for all of us to have an IV flush at 1.30 before the fight.   We assembled in Mr.  F's  room at the appointed hour. It turned out that we were all  IV virgins—none of us had been poked and bagged before. Suddenly, The door bell rings, a lovely masked lady with Asian-American eyes comes  in with a roller bag and within minutes it looks like we have a hospital room for a sheik.  It's a throughly professional affair:  Patient questionnaire, followed by EKG test before you get the poke. After we were all  poked and bagged—chilling on couches with IVs suited to replenish everything that our debauched ways had taken out—I asked if she would be be kind enough to get me a beer.  She complied and I was proud that not only did my son join me but he also took the only remaining Heineken.
At 4:30pm we went downstairs, jumped in the a new Cadillac Escalade and headed off to the fights.  Writing these words, Bruce Buffer—the mouth of the match ("Let's get ready to rumble!")—is ringing in my ears.  We got there early to watch the undercard because we all like watching great fighting. If you like fighting the undercard is where it as it.  These are the guys and girls that are doing their blood, toil, tears and sweat-best to distinguish themselves from the rest of the monkey mix and get a shot at the main card. After the undercard was over, I look at my son and said, if everything from here on out is shit, this is an epic night.
It turned out the epic-ness  continued mightily.  Again some deserved praise to Dana: Every fighter was matched with someone who had a fighting chance of winning.  And when you do that, the over-dog does not always win—which is not good for pumping up a fighter's stock but is great for fighting.  Dana White kept his eye on this prize.   It you want to see what I mean, my son captured the electricity of the UFC on his iPhone.   Trembling with testosterone, he said I caught it:
He certainly did.  That's the UFC! 
What I love about the UFC is the fans.  Vegas the city, and UFC are sporting events.  The folks at a UFC fight are PlannedMan to the core—men and women who like men!  Behind us was a row of Armenian-Americans from LA.  Proud, prosperous, well-dressed—all men, and friends to core.   In front of us was a father and his 12-year-old son.  At a super-model moment, I tapped the young one in-the-making on the shoulder,  and said:  look around. What's in front of you? He did and he smiled ear-to-ear.  At a certain point, Mr. F's girlfriend joined us, so I jumped up  to the Armenian section.   
I am a fan of Armenians.  My first girlfriend was Armenian—and I have couple of uncles that come from this manly tribe.   My new BFF, no shit, was a rug dealer!  He offered a peace-vape pipe—and who am I to say no to a great group of Americans?
Another chance meeting that will keep on giving to the Planned Man cause, is the meeting of Mr. F's "Guy".
Both Mr. K and Mr. F have a Guy—different guys—at the Wynn.  And these guys who make this happen for the guys in their portfolio are the aristocracy of customer service.  After the fight, we went to dinner at Wynn's top of the food chain Chinese restaurant—and at 11:30 and Mr. K's Guy made an appearance, asking if everything was OK.   I put down my Mai-Tai—which was excellent— and put hands together to lead a  table salute to excellence.
At the fight, I met Mr. F's "Guy of Guys. "   Not only only does he serve Mr. F when he is in Vegas, he has national and global reach.   If Mr. F is anywhere in the world, he calls his Guy in Vegas first.  It turns out that these Guys who serve made guys are networked.   There is a great story here and the good news is that Mr. F's Guy of Guys is open to doing a Planned Man interview with Guy Shepherd.  There is a global network of Kingsmen!  
The son and the Father, excused themselves early from a late, great dinner,  thank our benefactors, packed quickly and were shuttled off in style to the McCarren International Airport just two days before it was renamed after Harry Reid. A close call.
Act Two was over.  I was so tired. But every Act Two needs a Three…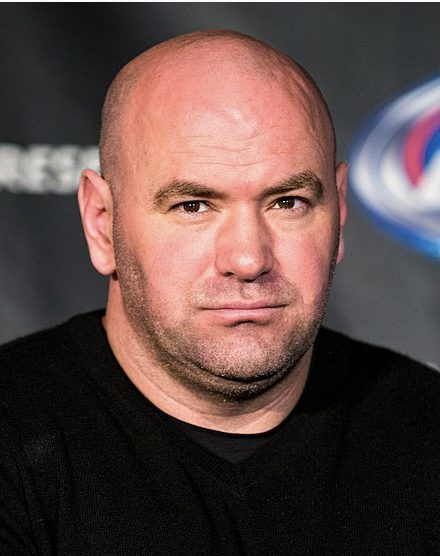 Follow Dana White