Feminine Thought is Not of One Mind.

The female brain is approximately 3.125 times more complicated than our simple manly minds. A good thing, too. Tweet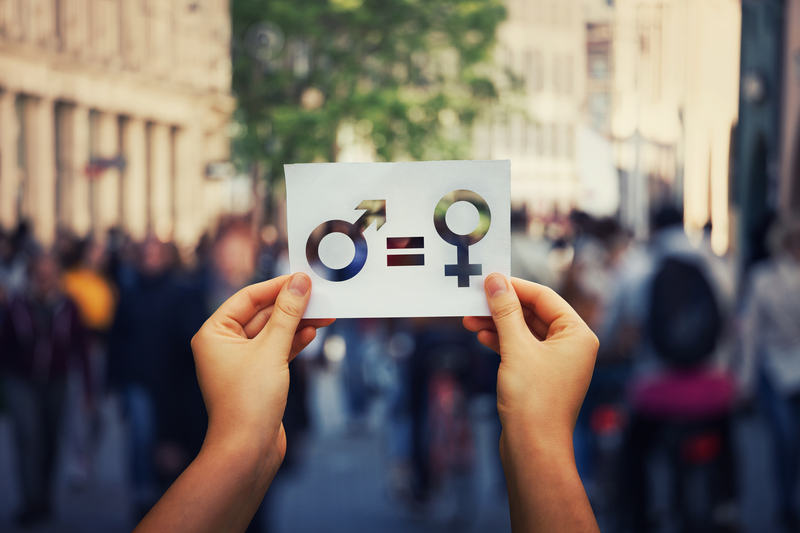 The eternal dialogue is forever the same: 'What's wrong?' 'Nothing...'
And that's where mind-reading men begin. And end.
We are walking into the public square without knowing that women are fair.
Of course, they are human and will take an advantage—if allowed to.  But that is more our fault for not engaging in a constructive, civil public conversation.  If you are not at the table others will be dinning on your interests.
We are ready and eager to chat about what Planned Man is and how it's a complement to genuine feminism,  but feminine thought is not of one mind. No wonder Betty Friedan called it a "mystique". We call it fascinating.
Most women — such as Kay Hymowitz, my mom, my wife, and my daughter — are equity feminists and they hold certain truths in common with Planned Man.
What is the opposite of Equity Feminism?  Inequity Feminism?
1) Human Equality.  All means All.  Men and women. And to bring everyone in the room—all God's equal offspring:  all sexes, all persuasions. Planned Man is for equity humanism.
2) A just, progressive society walks the shared talk. A workplace free of Harvey Weinstein and his quid pro blow economics.
Disclaimer: Planned Man does not like nor defend such men.  Seeing sex—and life—through the lens of power—ain't our thing.   Human equality is our thing.
3)   Turn about is not fair play. Feel free to fuck Harvey but leave Bob in accounting alone.
Group Guilt is a ugly, untrue, unfair and dangerous path.  Sadly, we are on it but we get to get off of it.
Planned Man wants nothing more than what a good man is due: good faith.
We  are well aware that it takes time, hard work in good faith and principled cooperation to get to the Promised Land.  Equity humanism requires an evolution of thinking, manners and behaviors.
PM's mission is to join our sisters in equity and walk our shared talk, in a commitment to fair play. It's a movement that will show ourselves and the world that we are better when we are together.