The Guy List: Dr. Doug Stein, Jonathan Stack & World Vasectomy Day

Another day, another snip. How Dr Doug Stein and filmmaker Jonathan Stack are changing men's lives one vasectomy at a time. Tweet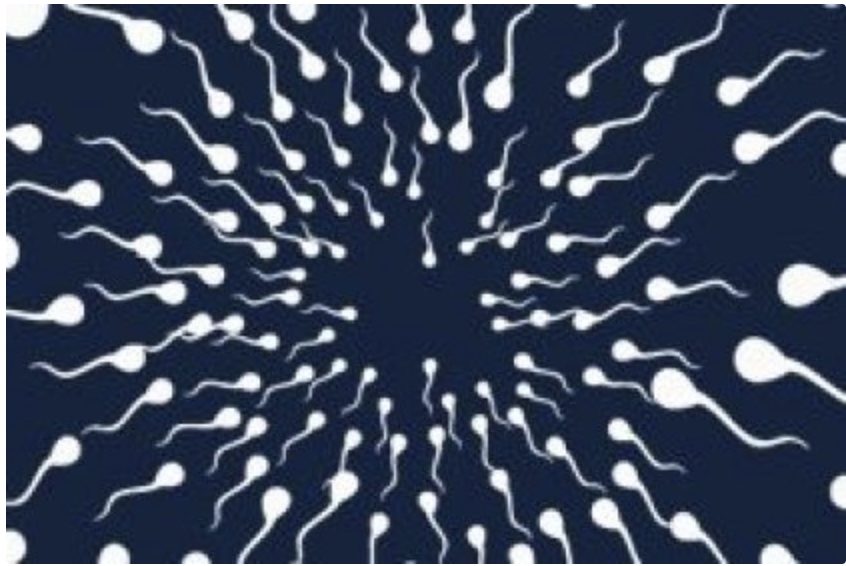 World Vasectomy Day isn't exactly a federal holiday...
...but given its beneficial effect on men and women, maybe it ought to be.
Why their creation of World Vasectomy Day makes Dr. Doug Stein and Jonathan Stack both one of us:
You won't hang around PM long before you discover that we see vasectomies as core to our mission.
Few "accidental" parents stand up and get married; most of these couples struggle and fail.
On the off chance you've missed our hints about the snip, please go here and here and here and here and here and we could go on with more links but we'll leave you with these two quotes from the PM story about why women love men with vasectomies here:
"My husband refused to get a vasectomy. He was like, 'Birth control is a woman's job.' So, we didn't have sex

for a year

. And then we split up."

—Nicole, 30
"I know I'd jump a bone that couldn't knock me up."

—Eliza, 27
You can also watch this video of our very own Guy Shepherd getting a quick, painless, bloodless no-scalpel vasectomy from Dr Stein:
But we still haven't told you about Stein, Stack and World Vasectomy Day:
Let's start with Dr. Doug Stein, otherwise known as "The Vasectomist" in our PM story about the documentary film by the same name.
Stein has performed over 45,000 vasectomies, including the Guy Shepherd vasectomy above.
As we explain in this PM article about Stein and Jonathan Stack:
Emmy Award-winning filmmaker Jonathan Stack's 52-minute documentary follows urologist Doug Stein, MD, on his quest to "save the planet one vasectomy at a time." Every month, Stein takes his no-scalpel surgery through Florida and on mission trips to the Philippines, Haiti, and Kenya.
While Stein and Stack were shooting The Vasectomist in Kenya in 2012, they worked together to develop the concept of "World Vasectomy Day."
But, of course, before Stack and Stein can travel the world providing vasectomies and making a documentary about it, there's the matter of Stack's own vasectomy:
Why do we need a World Vasectomy Day?
PM's very own Guy Shepherd explains it well in his piece, "A Win-Win-Win Solution for Men, Women and Society":
The pursuit of pleasure does not always end well. "Oops! I'm pregnant" is a statement with real personal consequences for your life and for the lives of others. We see a market solution on-hand for men and for the women who love us and have our best interests in mind.
And Guy continues making the case in his story, "Second Sexual Revolution":
Accidental births can be devastating. Very rarely are they the result of a union with a sexual partner with whom either party would like to settle down and marry. We abort nearly one-million unborn children annually in the U.S. Few "accidental" parents stand up and get married; most of these couples struggle and fail. The social statistics of single-parent families are tragic—even with child support. Many personal, societal benefits would result if we address the root cause of this supply problem.
And in "Solving The Supply Problem," Guy wraps it up like this:
Men have a supply problem. There is too much of it. Too much sperm in the sexual marketplace. Too much supply results in a big risk spread. Minimize the supply in the market, and you minimize the risk for everyone.
The trend lines are not in men's favor. All of us—both men and women—are coming to sexual maturity earlier, and we are pushing the window on marriage and children later and later. As result, men are looking at a 15-year window where one, unintended swimmer can change the trajectory of our lives—and the lives of two, other people. And to make matters worse, we are dealing with a sexual actor who is only as good his options. Few of us think where we stick our dinks. It's not a bug but feature of our nature.
You guessed right: On World Vasectomy Day, thousands of men around the world get vasectomies. (And you could be one of them.)
As we explain in this PM story about the documentary film "The Vasectomist," Stein, Stack and World Vasectomy Day:
The ongoing WVD Project has become the largest, male-focused, family planning movement in the world. It trains providers and forms strategic alliances with ministries of public-health organizations to increase men's participation in family planning. Going forward, PM will do its best to unlock WVD's treasure trove of resources. We recommend PM readers support the project, which may include getting your own vasectomy. If you've been hesitant before; at the very least, learn more here.
More From World vasectomy Day
---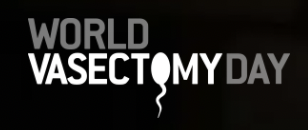 Follow World vasectomy Day