Sex Education (From a Life-Long Learner)

You get what you pay for, or so they say. And when it comes to sex, you might even get more. Or less. Tweet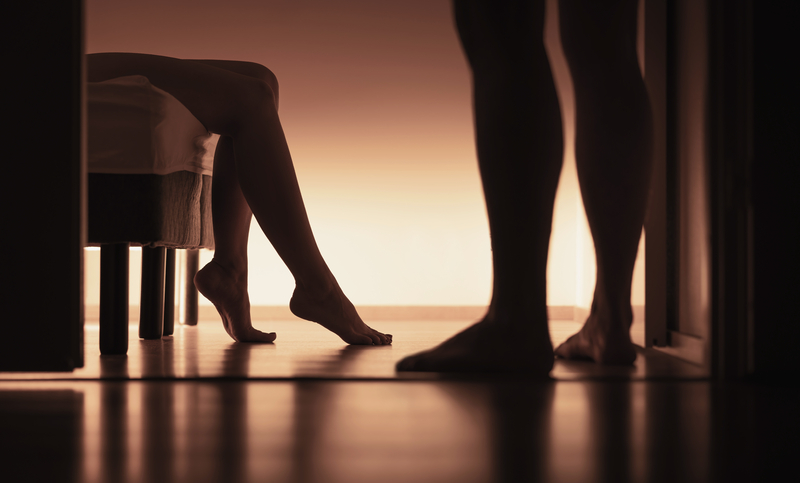 "Summer of Love?" "Flower Power?" "Make Love Not War" Made sense to me then, and still does.
I've experienced everything from top-of-the-line brothels to low-end happy-ending massage parlors to mate-swapping club Plato's Retreat in New York.
In Africa, concierges would frequently have women waiting in my hotel room when I came in for the night
Escort services were a welcome resource for someone traveling as much as I did, usually on a tight schedule and an expense account.
In Paris in 1979, when still a relative novice, I made a memorable telephone call, one that not only had instantaneous results but has had long-lasting consequences. Escort services were a comparatively new method of "dating" at the time, and I requested that a tall, blonde South African be sent to my apartment on Île Saint-Louis. I am a sucker for blondes and had lived in Cape Town; my buddy insisted "Only Asians!"
To our amazement, within an hour two beautiful and fashionable women were climbing the steep staircase to my rooftop pied-à-terre.
They wasted no time.
"What would you like us to do?" asked the tall, blonde South African.
"What would you like to do to us?" wondered the short, smiling Japanese.
To this very day, I've regretted what happened next. But I'll get to that later.
I am a firm believer in the precept that, when it comes to sex education, we should all be life-long learners.
Unquestionably, my views in this regard were unduly influenced by the glorious period of free love in the late 1960s. Remember "Summer of Love?" "Flower Power?" "Make Love Not War" Made sense to me then, and still does. So I've followed with decades of exploration, novel experiences, and what I choose to regard (though some might disagree) personal evolution.
Along the way I've been through everything from marriages and long-term relationships to periods of solitary, meditative masturbation; regular visits to top-of-the-line brothels like Madame Billy's in Paris and Amsterdam's Yab Yum to low-end happy ending massage parlors and mate-swapping clubs like Plato's Retreat in New York; escort services everywhere, prostitutes everywhere else. And, now, dating sites and everything virtual, including, during the pandemic, occasional online sessions @ youporn.com.
Looking back, I wonder at it all, and have to chuckle at some of the more memorable milestones during this progression.
I was at Stanford during the period of free love, and relationships necessarily involved night-long discussions, usually on a Pacific Ocean beach or over joints in a dorm room with a candle, to attain an I-Thou spiritual connection, before we got to the love-making. But on the streets of San Francisco and especially at rock concerts like Woodstock, conversation wasn't expected, much less necessary. Everyone wanted everything. Now!
Of course, even then there were hookers charging for a poke. During the summer of 1968, a pal and I went to the Tenderloin in San Francisco and approached two black prostitutes who insisted that we call them our "dates." As we walked up a few stories to what they insisted we call their "offices," we all heard a guy coughing his lungs out while having guttural sex. My date said to my friend's date "He's gonna die before he cums!"
Over the years, I've enjoyed the entrepreneurial no-nonsense attitude of prostitutes, especially those who operate legally and without pimps. I once wrote an article for a business publication on the influence of larger economic forces on the price for low-end hookers on Paris's rue Saint-Denis – research that blew up in my face two decades later, when I explained my prostitutional economic theory to my thirteen-year old son while walking on the same street. Stopping to ask an over-the-hill pute how much she charged, she hit me with her purse, thinking I was hiring her to introduce my much-too-young son to sex.
Paid sex was a key part of the three years I spent as a foreign correspondent in Africa. In countries from Angola to Zaire, concierges, unasked, would frequently have women waiting in my hotel room when I came in for the night. I either had to pay them for sex or pay them to leave. Sometimes, both.
Things were so loose during these pre-AIDS days that my wife, accompanying me on a trip to Thailand, hired a woman to give me a body-body massage for a birthday present. As body-body implies, it was more than a massage. "What was I thinking?" she exclaimed to me a few years later, post-divorce.
In my role as a journalist, I researched and wrote a number of stories about sex. One involved getting to know the girls at Madame Billy's Paris brothel, though I had to pledge confidentiality regarding clients, who included high government officials. Another story, set in Amsterdam, dealt with an attractive Dutch school teacher who was picking up $10,000 per weekend flying by private jet to clients in the Emirates. I spent hours listening to her descriptions of juggling school with scandal.
The escort services of the early '80s were a welcome resource for someone traveling as much as I did, usually on a tight schedule and an expense account. They also enabled me to realize a number of romantic fantasies. My all-time favorite escort, whom I saw on multiple trips, was an Indian woman in Singapore. Trust me, there is nothing sexier than a sari — except maybe a woman behind a veil, and that would have involved the sort of risk even I wouldn't take.
Back then I knew a guy with whom I had a friendly competition. Whenever either of us would "score" (is that word still used?) with a woman in a new country he'd send the other a postcard reading simply "New Zealand," Malawi" or "Fiji." Educational and fun! But it fell apart when my friend, sore loser that he was, questioned the validity of including prostitutes.
Now, in the digital age and with me approaching my "mature" years, I seem to attract many younger women, particularly single mothers in their 30s, who are looking for a mentor (aka sugar daddy).
When one of them recently said to me, referring presumably to both my looks and sexual prowess, "You must have been great when you were younger," I calmly accepted my role as mentor and ATM machine. In fact, the questions I hear frequently today are "Are you okay with giving me an allowance?" or "May I be  your kept woman?"
Yes, it's come to this.
But I wouldn't change a moment…well, more than a few moments…of any of it. In fact, more than anything, my regrets involve things that didn't happen. For instance, that time with the short, smiling Japanese and the tall, blonde South African in my Paris apartment. Comparative innocents that we were, my friend and I were so overwhelmed and flustered by their knock-dead beauty that we feigned needing urgently to get back to work. We gave them a couple hundred francs for their time, walked them down the stairs to a taxi, and off they drove.
Idiots!!!
Still, it was an experience that I've tried to profit from ever since. That's what we lifelong learners do.