Dana White is the genius who paid $2 million for three little letters—U-F-C—and used them to spell "success". Tweet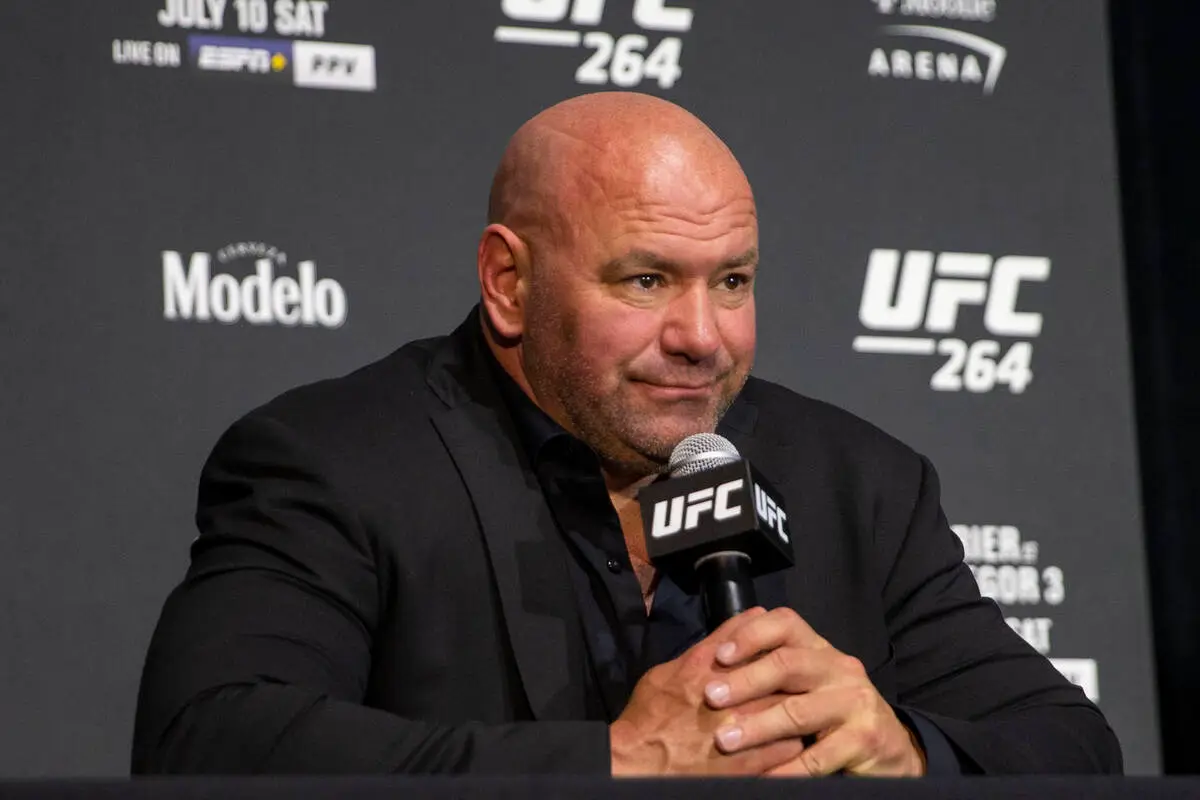 If the letters "U", "F" and "C" are worth millions in the hands of an entrepreneur like Dana White...
Just think of what he could do with "WTF", because we're selling.
Maybe it seems obvious to say this guy's a fighter, since he's the president and wildly successful promoter of UFC and a former boxer himself. But we admire him even more for being a fighter outside of the ring. For instance, when the mobster Whitey Bulger and his organization shook him down for protection money and threatened his life when he didn't pay, he didn't wet himself out of fear. He took control of the situation in the best way he could; he immediately jumped on a plane, got out of town, and moved from Boston* to Vegas.
We admire White for being a fighter inside and outside the ring.
But mobster Whitey Bulger wasn't the only one to shake him down:
When he and partners bought UFC for $2 million, there weren't any assets left; the previous owners had sold everything including the website address UFC.com, which had been bought by a company called User Friendly Computers. In White's own words: "You know what we got for two million bucks? The letters U-F-C and an old wooden octagon." But White and his partners also believed that just the value of the letters U-F-C justified the $2 million price tag.
His greatest contribution to men:
Here's why White ranks #3 on our list of greatest men of the 20th and 21st century: Just two years after the movie Fight Club really fucked with your head and made you rethink everything about your shitty Ikea-catalog life, Dana White funnelled all that energy and rage and redemption into a hyper-competitive and successful sport you could watch every night. Damn. Where's his Nobel Prize? Oh, and who's our pick for #1 and #2 greatest men of the 20th and 21st century? Number one is Teddy Roosevelt. Number two is John Wayne.
Dana White created a global, safe space for the "Are You Ready? Are You Ready? Let's Get it on!" expression."
"The UFC was born for less-global reasons: a Brazilian-jujitsu family, The Gracies, wanted to prove they were the best fighters. They made their point—and some money. Dana White—debts aside to The Gracies, Joe Rogan, the Fertitta Brothers, et al—created a global, safe space for the "Are You Ready? Are You Ready? Let's Get it on!" expression."— Guy Shepherd.
Sometimes he punches for a higher purpose:
He's turned that $2 million investment in the letters U-F-C into a multi-billion dollar company today, and his charitable contributions are also worth noting: In 2010, he donated $50K for a liver transplant for the daughter of an MMA instructor in Thailand; in 2011, he donated $100,000 to his former high school for the renovation of their athletic facilities, in 2017 he donated a million dollars to victims of the Las Vegas mass shooting that year; and in 2019, he donated $100,000 to the foundation of Dustin Poirier, Former UFC Interim Lightweight Champion, The Good Fight Foundation.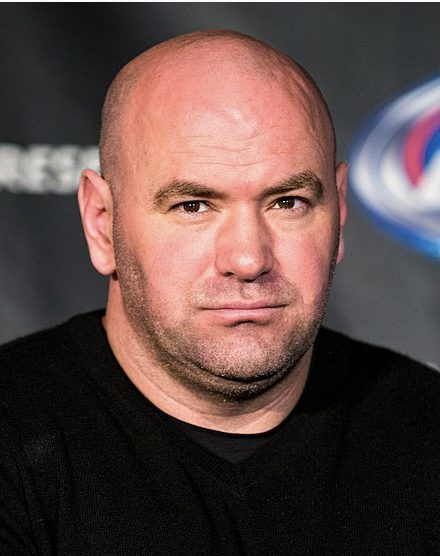 Follow Dana White