The Guy List: Treats! Magazine

Once, 'Playboy' was considered the most sophisticated men's magazine in America. Then came 'Treats!' Tweet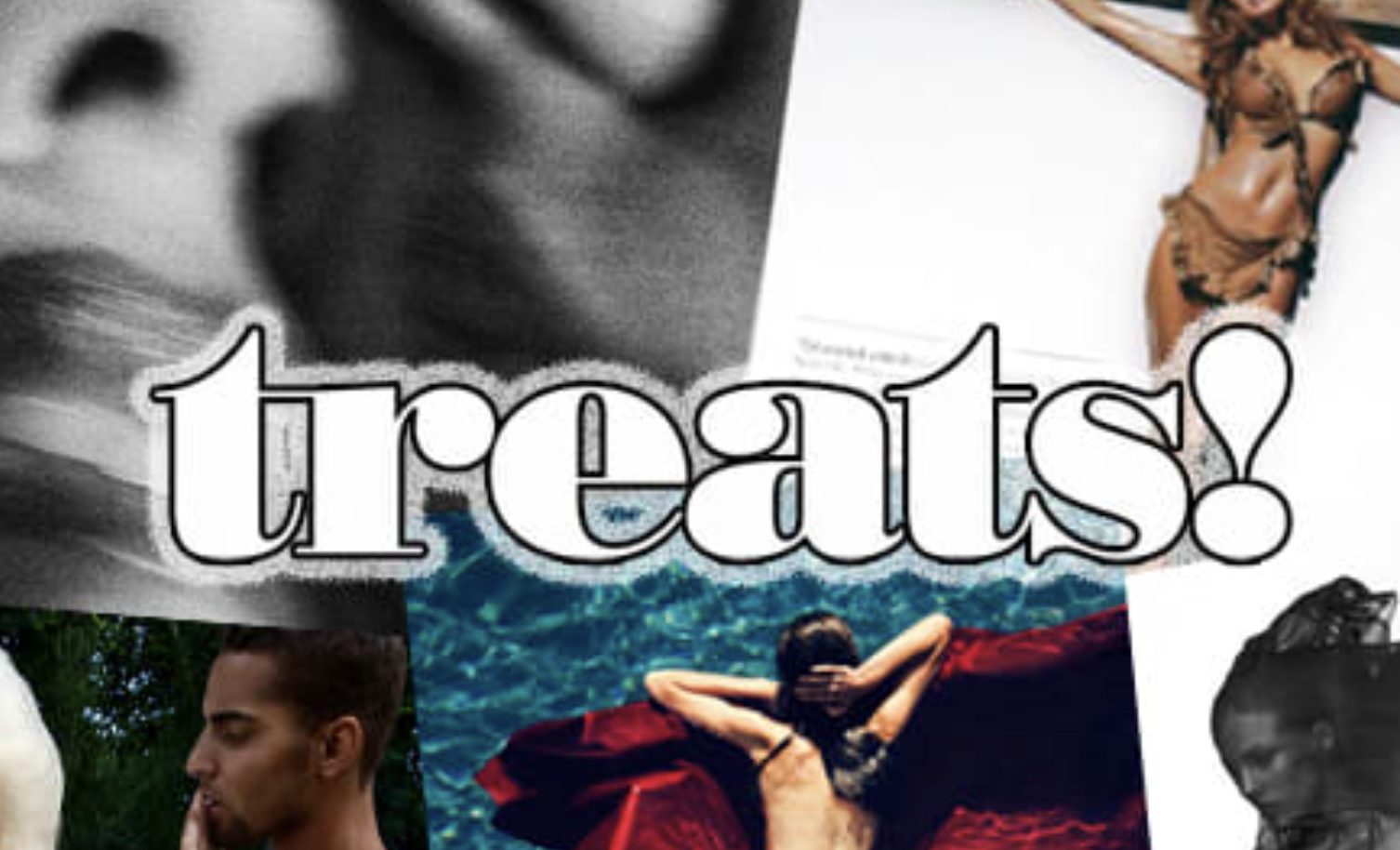 Steve Shaw was a successful glamour photographer, but his clients thought his out-takes were too racy.
So he launched 'Treats! and in the process revived the men's magazine market.
Why the folks at Treats! are like one of us:
As Guy Shepherd explains in his PM article called "Treats! Rise From the Cultural Ashes of Playboy":
"Like Playboy Founder & Publisher Hugh Hefner, Treats! Founder & Publisher Steve Shaw saw that neo-progressive Puritanism was creating a market opportunity—just as post-war Puritanism of the '50s had done. The latest crusade by progressives has only increased the appeal for tasteful nudity, instead of generating shame for female nudity. Shaw, similar to Hefner, created something that demands our attention and support. It turns out "Treats" is an art term for what the mainstream thought was dirty, nasty and shameful—it's also what Shaw and his compatriot artists thought men wanted to see and, if necessary, read."
"It revisits elegant nakedness. You probably (hopefully) don't leave PornHub displayed on your wall-sized flat screen, but you can leave Treats! open on your coffee table."
– Guy Shepherd
How Treats! has improved on Playboy — and why even Guy Shepherd's mother and Hugh Hefner would agree: 
Again, from Guy:
"It brings back nudity as an art form—something it had been for millennia until progressive Puritans tried to shame naked ladies back into the closet. Treats! is a treat for the senses."
"It revisits elegant nakedness. You probably (hopefully) don't leave PornHub displayed on your wall-sized flat screen, but you can have Treats! open on your coffee table. I shared the magazine around—high marks on its refined, high-minded aesthetics."
"I can say with confidence that my mother would agree. My father actually used my mother's name for his Playboy subscription. The mail man would knock at the door once a month and say, 'Mrs. Shepherd, your Playboy is here.' My mother would shake her head as my father and the postman giggled. They'd all go inside and have coffee."
Meanwhile, according to The Daily Beast:
"…Playboy founder/editor emeritus Hugh Hefner was so blown away by Treats! that he summoned Shaw to the Playboy mansion to personally congratulate him and discuss having the photographer help reboot Playboy with a similar burst of artily erogenous energy. 'For once, somebody is doing a beautiful, classy magazine,' Shaw recalled Hefner saying…"
And just like with Playboy, the writing is a treat: 
As Guy notes, one recent issue of Treats! offers articles with range like this:
"…an article on actor Paul Wesley—comparable to a young Mel Gibson—with nothing woke about that interview. Wesley talks of work and loves, while Treats! staffers don him in clothes any guy would actually be into wearing"
"Treats! also explores the rise in popularity of cannabis. The article, 'Elevated Perception,' is a demonstration of how brands, design, artists and poets can address stigmas and open minds—as well as lines of commerce."
"Daily Beast describes Treats!'s editorial sensibility as center-left—a refreshingly liberal view in a woke, censored world."
– Guy Shepherd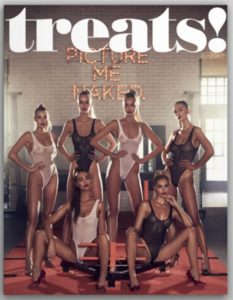 Even the name Treats! is, literally, a treat: 
The Founder and Publisher of Treats!, Steve Shaw, was a successful glamour photographer who shot lots of naked and barely-dressed women for Maxim, FHM and Playboy. But he hated his job because, as he has explained, he wanted to take beautiful photos of beautiful women without having to jump through a bunch of hoops and abiding by a bunch of stupid rules:
"Playboy spends all this money on getting celebrities, but you can only show three quarters of one side of a boob…You can only show one inch down from the bum crack. When you've got such restrictions on a shoot, it's much harder to get anything cool or interesting…Maxim had become the place where an aspiring actress will wear a cheesy bikini, 'Get your boobs out and bend over'—and they don't even want to do that. A lot of magazines feature nudity for shock value. And it's disposable. I thought, 'Who am I going to shoot for? Fuck it! I'm going to start my own magazine.'"
The name for his new magazine was obvious to him: "Treats" was what he called all the hottest outtakes he shot for his magazine clients like Vogue, Elle, and InStyle. They all deemed these too racy to grace the pages of their magazines, so Shaw would end up sharing these best bits with his buddies. A magazine named Treats! was born, and now Steve has lots more buddies he gets to to share with.

Follow Treats!