Great American Stories: Truman Ends Segregation

On July 26,  1948, President Harry Truman issued a simple, 405-word executive order ending segregation in the U.S. armed forces Tweet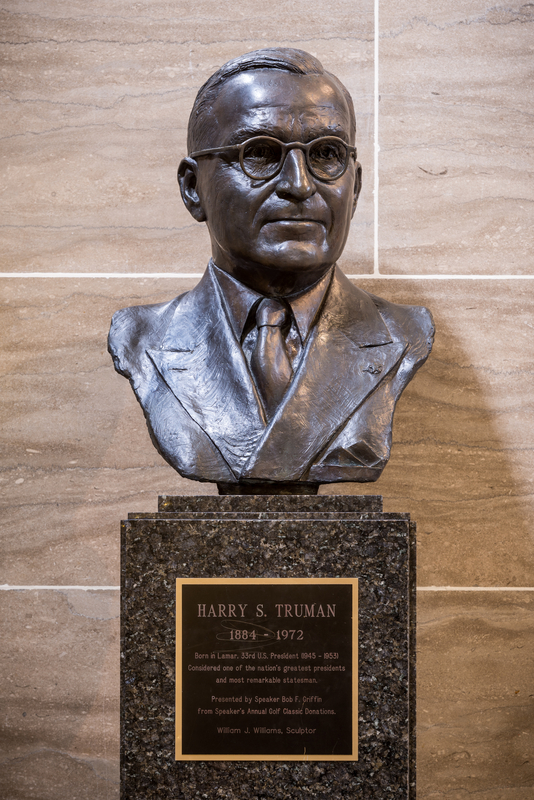 On July 26,  1948, President Harry Truman issued a simple, 405-word executive order ending segregation in the U.S. armed forces. It began this way:
"WHEREAS it is essential that there be maintained in the armed services of the United States the highest standards of democracy, with equality of treatment and opportunity for all those who serve in our country's defense … it is hereby declared to be the policy of the President that there shall be equality of treatment and opportunity for all persons in the armed services without regard to race, color, religion or national origin."
Although 73 years is a long time ago, it must also be said that Truman's executive order was long overdue by 1948. Black combat soldiers had served with valor and distinction in every major U.S. war, and Truman was particularly cognizant of their contributions in World War II. And though he'd grown up in a household where Abraham Lincoln was disparaged and had expressed the racist sentiments common to his time and place well into his 20s, Truman had come to see the bigger picture on race relations. He was especially infuriated by news accounts of brutal treatment received by black GI's who had returned home from Europe or the Pacific.
"My stomach turned over when I learned that Negro soldiers, just back from overseas, were being dumped out of Army trucks in Mississippi and beaten," Truman said. "Whatever my inclinations as a native of Missouri might have been, as president I know this is bad. I shall fight to end evils like this."
Later, with a presidential election looming, Truman did his part.
Carl M. Cannon is the Washington bureau chief for RealClearPolitics. Reach him on Twitter @CarlCannon.   Cannon's Morning Note—a must read—is provided through the RealClearWire.