Top US Places for Your Honeymoon

"Travel magazines are just one cupcake after another. They're not about travel. The travel magazine is, in fact, about the opposite of travel. It's about having a nice time on a honeymoon, or whatever." — Paul Theroux Tweet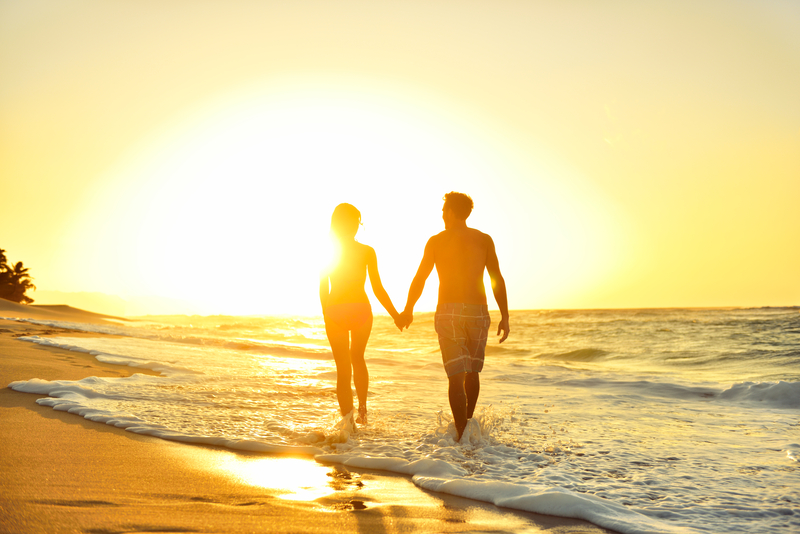 A honeymoon is travel with carnal intent...
so look for a bedroom surrounded by interesting atmospherics so you'll have something decent to talk about later.
Want to make your honeymoon something else to remember?
Scratch Hawaii, Vegas and Disney off the list and try one of these instead:
Key West, Florida
Most couples who want to go somewhere warm and beachy immediately gravitate towards Hawaii. That's fine if you live on the West Coast, but for the rest of us, it's one hell of a long trip. So if you're on the East Coast, Key West is closer, with lots of nightlife, resorts, and beaches for miles.
It's also a great place for snorkeling, kayaking, jet skiing, swimming with dolphins and other marine wildlife,  and sunset cocktail cruises. If you really want to splurge, consider  renting Airbnb's Tiki Suite  or booking a stay at the private island resort called Little Palm Island.
Westerly, Rhode Island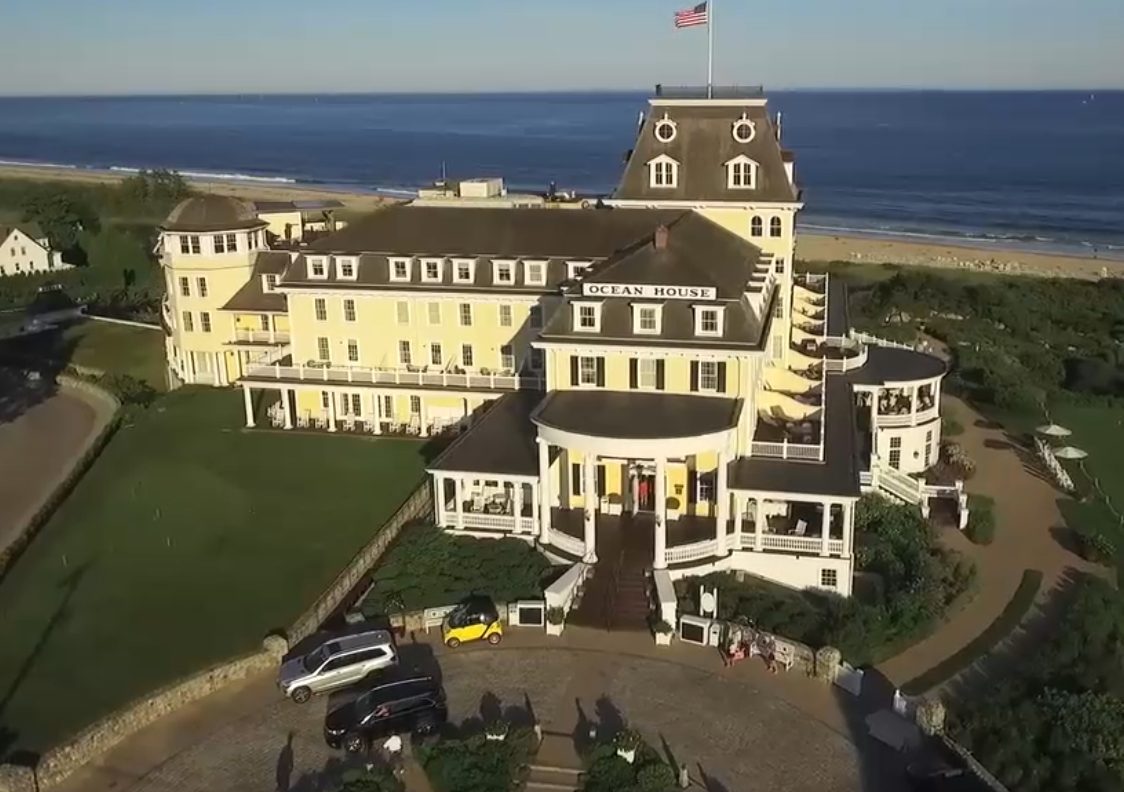 Rhode Island? For a honeymoon?
Yes.
Forget everything you think you know about Rhode Island (which may not be a lot), because at places like the Ocean House, you'll experience both an exquisite ocean view along with old-school, opulent luxury.
What better way to spend your honeymoon together than spending your days lounging on a private beach in a decadent beach cabana along or taking advantage of a full spa, golf, yacht trips, wine and cooking classes available through a world-class culinary school.
Oh, and there's even a Mercedes Benz program where you can borrow a fancy set of wheels to get out on your own to explore New England together.
New Orleans, Louisiana
 If you and your newlywed are into eating or live music, you can't go wrong with a New Orleans honeymoon. If you take your honeymoon during Jazz Fest, for instance, your days will be filled with famous, locally famous, and "almost" famous musical acts, including guys in sneakers playing tubas.
But there's no bad time to visit New Orleans (except possibly 4-10am), and no shortage of amazing restaurants and bars and clubs brimming with some of the most talented musicians in the country.
For unforgettable meals, we recommend checking out The Camellia Grill for breakfasts or lunch and Gautreau's Restaurant for dinner, and then Preservation Hall for a taste of true New Orleans jazz. 
Like your honeymoon, great meals and music are only the beginning.
While in New Orleans, you can also ride bikes through the gothic and exquisite streets of the garden district, stopping for lunch at the famed Commander's Palace Restaurant, in business since 1893 and the former kitchen of Emeril Lagasse. Stay in the heart of Jackson Square, in the French Quarter, so you can explore it all and retreat back to your bed when needed. Or if you're looking for more than just old-world charm, try one of the many luxurious, haunted hotels. Yes, haunted. Hotel Monteleone has been around since 1886 and it's freaking gorgeous. Most of the ghosts, it's been rumored, live on the 14th floor (really the 13th floor), and they're all extremely friendly to guests. 
Telluride, Colorado
It's a destination honeymoon, nestled in a valley surrounded by some of the most gorgeous views this country has to offer. It's the perfect spot for an outdoors-loving couple who don't just want to relax and soak in the sun but also want to go mountain biking, golfing, hiking, paddle boarding, swimming, climbing and gondola riding. There's also canopy adventures for the adrenaline junkies, which include ziplines, aerial bridges, and rappelling. Could be a preview of your marriage, right?
If you're honeymooning during winter months, get ready for some world-class skiing, snowboarding, snowshoeing, and even snowmobile adventures. After a long day of snow adventures, you can nestle with your lovebird next to a fireplace and see where the night takes you.
The lodging options in Telluride are endless, but we recommend The Peaks Resort & Spa, which is like a fairytale castle set among the trees with a spa, fantastic restaurants, and panoramic views that have to be seen to be believed.
Little St. Simons Island, Georgia 
As the perfect honeymoon spot for a couple who want to step back in time and escape modern technology for awhile, the private island resort called Little St. Simons Island offers seven miles of beachfront and is accessible only by boat.
You'll find a Dirty Dancing Catskills vibe, with Spanish moss and a rustic island feel since most of the cabins were built in 1917 and have since been transformed into a modern vacation experience.
There are no televisions or phones in any of the rooms, and most of the activities will make you feel like you've taken a time machine back to a simpler age.
You can take naturalist-led excursions, offered twice daily, or use any of the island's recreational equipment like bicycles, skiffs, and kayaks.
But don't worry, there's still plenty of pampering. It's an all-inclusive resort, boasting world-class chefs serving up seafood delights with shrimp, scallops, and fish, all caught that day. And if you're up for exploring the area, the nearby larger and public St. Simons Island has about the best Southern BBQ you could ever hope to find.
Monterey Bay and Big Sur, California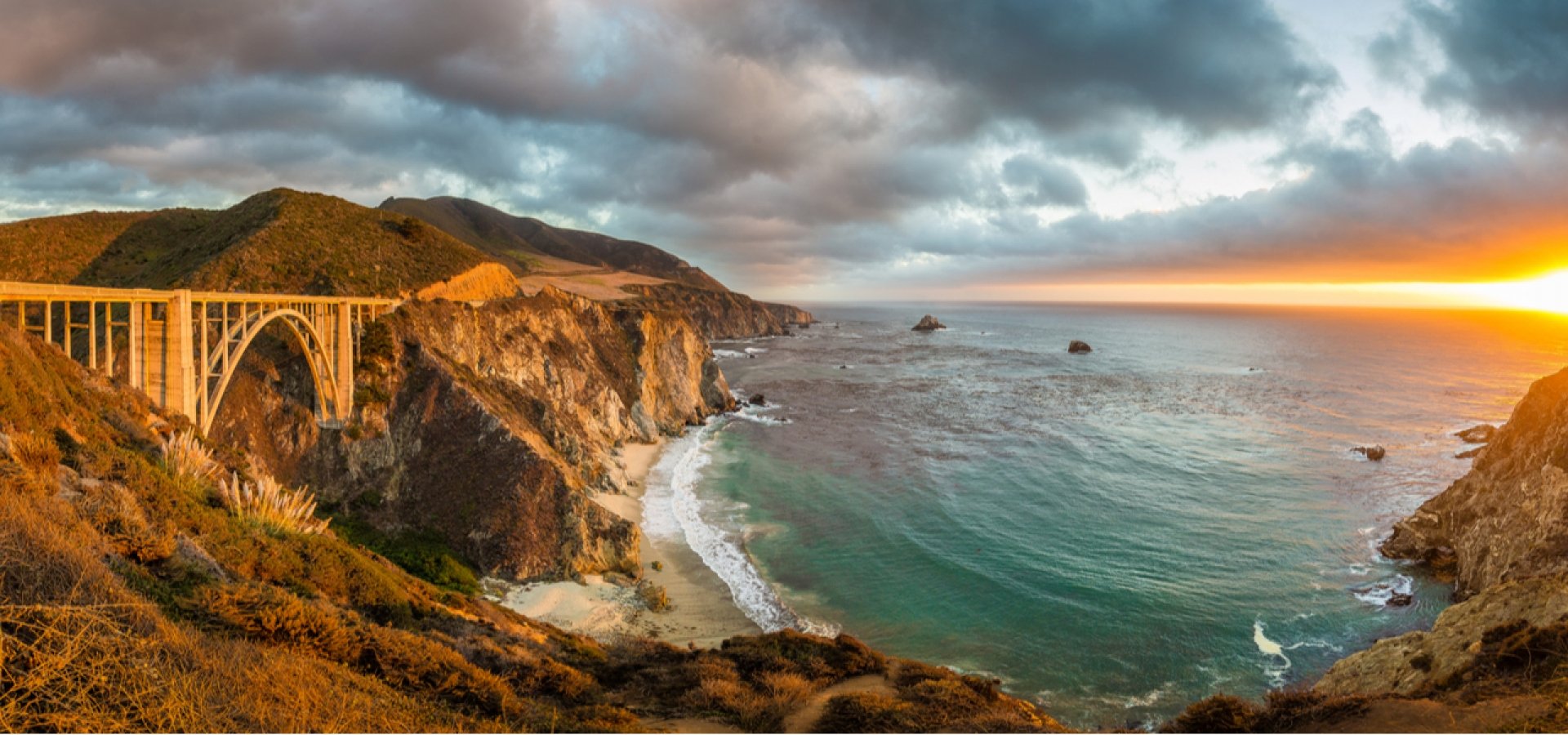 Maybe you remember Monterey Bay from Steinbeck's Cannery Row or from the tales of Clint Eastwood being the reform-minded mayor of nearby Carmel, where he made the controversial move of putting an end to the law that said it was illegal to eat an ice cream cone while strolling downtown.
The area has world-renowned lodging and dining, including Doris Day's hotel in Carmel called The Cypress Inn, famous for being the most dog-friendly hotel in the US. You are taking the pooch along, yes?
Attractions include the groundbreaking Monterey Bay Aquarium, which is housed in one of the former sardine canneries that were immortalized by Steinbeck. Other attractions include scuba diving, sailing, hiking along the Big Sur coastline, and shopping and gallery hopping in nearby Carmel.