Barbie, Let me Introduce you to Ken: The Value of Knowing a Man's Best Mind  

This is the root of our American sexual dysfunction. Ladies, you don't know or care to know your man's best mind. If you did know your man's best mind on things that concern you, you and he could be happier together. Tweet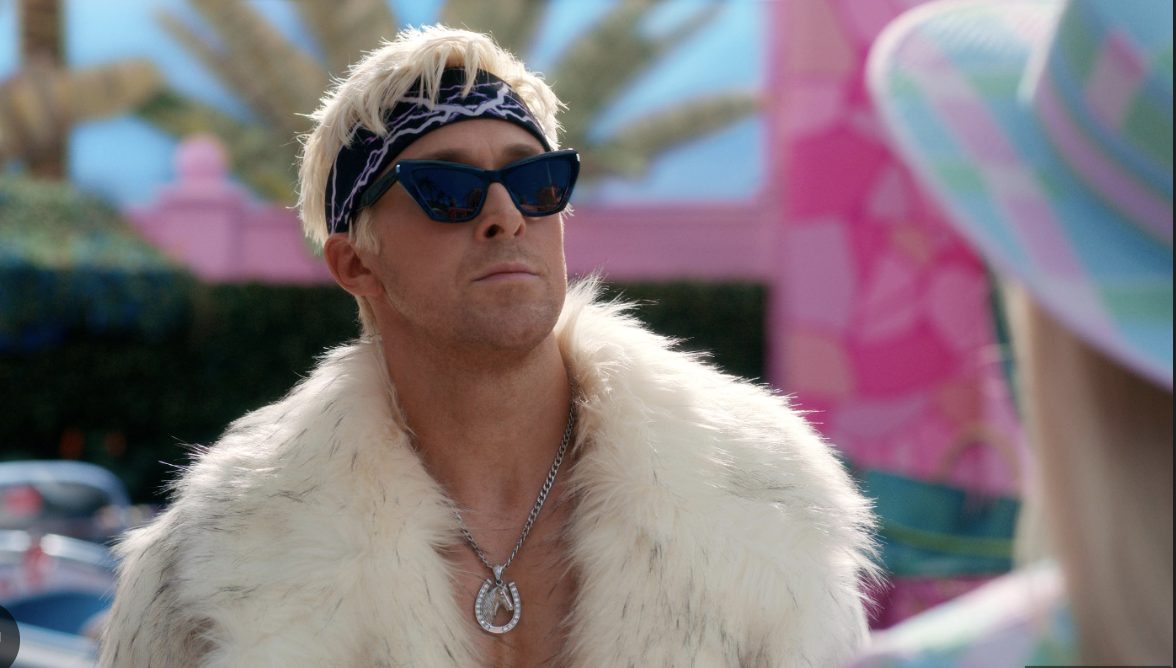 In the past few weeks, two important sexual-market signals came across the PlannedMan wire that ought to be of common sexual concern.
The first was an article on what is being called "Passport Bros." It turns out that American men in growing numbers are looking and traveling outside of the states to find suitable, more agreeable mating partners, who apparently are no longer being homegrown in sufficient quantities. The second was a CNN news story on how AI (Artificial Intelligence) is making its move into providing relationship-starved men with fulfilling female-like relationships.
American ladies, this ought to be a concern for you. A growing number of men are just not into the ideal and reality of American Women and are looking for alternatives.
Ladies, your immediate reaction to both signals have been captured – it was cold, though not without some merit.
Your take is basically that, if an American Male feels the need to travel outside the United States, then he doesn't believe in equality and wants instead to import women who are willing to submit to his 1950s version of patriarchy.
On the AI front, there was cold judgment on its early adopters but a little more compassion.  Something like, "At least now," "the growing, male INCEL (Involuntary Celibate) demographic has a girlfriend on the phone." When it's discovered that the male user can customize, however—teach and weed out what he doesn't like in his presently handheld girlfriend—it becomes sexist, misogynistic, and patriarchal, and therefore a greater danger and concern.
I'm sure that there is some representative truth in your call on the mind and motivations of these adopters. Early adopters are for the most part deeply dissatisfied consumers willing to give something a try. If you are male, lonely, not faring well with American women, why not give it a try? Here are two alternatives to your dating and mating American women.
There is a big question that American ladies are ignoring at their future peril: How representative of dissatisfaction are these early adopters of the general male population?
Answer: too representative, for sexual and societal comfort.
Here is the truth: Women are not that into us, and Men are not that into them. With one notable and important difference: unlike women writ large, men writ large keep this fact to themselves.
Here is the truth: Women are not that into us, and Men are not that into them. With one notable and important difference: unlike women writ large, men writ large keep this fact to themselves.
If you're a man, answering without his wife or girlfriend nearby, most would say that these trends are expressions of a general market disaffection and more pervasive than men would publicly admit.
If you are a women, you answer for both of you: NO for you, and no for your man.
Ladies, you don't know the best of your man's mind. While women habitually speak for the man's mind, they don't really know it. In your defense, you don't want to know it. When attempts are made at sharing, you do your best to make it not worth doing. You like it that way. We get it. It has worked for you, both individually and collectively.
Or has it?
Here is a scary thought. What if your boyfriend or husband, just for a gag, created women of his liking? How different would it be from you? This is a very disruptive piece of tech.
Yes, I'm trying to red-pill (wake up to reality) your men. But I am really trying to red-pill you. You both should and could be happier together. But getting there is up to you.
To be happier as a couple, Ladies, you need to know the minds, motivations, and limits of men in your lives. Knowing their best thinking and giving it the relationship accommodation that it rightfully deserves would transform our relationships for the better. If so, you would NOT have to worry about losing your men to other contestants—be they foreign or AI.
How many of you saw Barbie? Based on the reviews, Barbie rose to the level of female-empowering art and killed at the box office—a chick flick breaking the $1 billion mark. Whatever message Barbie carried, it struck a nerve and reached cultural scale. It sent a signal.
And Ladies, if you took your boyfriend and husband to it, he received the signal.
If you liked it, you can rest assured that the significant man in your life knows that you liked it. And particularly, if you are a woman of liberal-to-woke persuasion, you can count on his adjacent vocal support, or nodding silence. Both are acceptable in Barbie World.
I didn't like it. I am not a hater of the movie or of those who liked it (or who say they liked it). My still-favorite equity feminist, Kay Hymowitz, saw more of a shared sexual common good in the movie than I did.
Just so you know, I wanted to like it. Evidence of my sexual optimism. My wife said after seeing it with her girlfriends that I "had to see it," and that she would "happily accompany me and see it again." I went with high expectations for Barbie. I was hoping that Barbie would show a better, more American and happier, feminism, one that had an equal place for Ken. An attractive and complementary vision of an American Playland, where Barbie and Ken enjoy the full fruits of the pursuit of happiness, both together and separately.
I should have known that my wife was setting me up.
What didn't I like about it? It set us up. The story arc was heading in the direction of an egalitarian resolution to the Barbie–Ken divide. That's what the audience—particularly the men in the audience—wanted as a shared happy ending. If it were put forward, the majority of women would have accepted it.
That's not what we got in the end. What did we get? A reboot of feminism with plastic boobs, the objectification of beauty within politically correct limits, and most importantly, still no real use—sexual, socially, or politically—for men. Sorry, Ken. Not nice.
The message of Barbie is not a one-off. It's the message and vibe that are being delivered daily and from all angles—publicly, privately, and sexually. There is no escaping it. Ladies, we know your mind about us. You've made yourselves perfectly clear, and it's changing how we relate and mate, work and live together. And it's NOT moving the idea and reality of our shared living in a positive direction. Quite the opposite: If we stay on our present trajectory, only sexual and social chaos will follow.
My wife knows my mind.  That is how and why she tricked me into seeing Barbie.  She rightfully thought I needed to see it and that it would solicit a public response.  Sometimes, I'm sure she wants to kill me for how I go about doing so.  Like at times like this, where I share the behind the veil truth about the sexes, with broad, generalizing brush strokes, that turns shared, toxic tendencies into a character typed.  Much like Barbie movie's treatment of patriarchal Ken and its Bro life consequences on girl power.
For the sake of the marital bliss that I have—and only want to share—let me state clearly and for the record:  If my wife was a Barbie doll.  She would be sexy Latina, first generation American, PHD, boss Barbie. Who balances with effort and sacrifice the dueling demand of family and work with the look and feel of a Tango.   Where the Ken in her life, is not an afterthought or an enemy, but her lover, husband, co-provider, co-parent, defender and friend until death do they part. And in doing so, she enjoys the reality of the American Dream as does her Ken.
Ladies and Gentlemen, our fast-approaching sexual extinction event can be avoided
Ladies of America, it's not going to be easy. It's going to take some hard work. Established bad habits that are sexist and culturally supported are hard to shake off. Ladies, you need not give up the label feminist. In fact, you could mark an evolution in its meaning. You could be a better Barbie, and we could become better Kens.
It's not hard to wrap your mind around the solution. In fact, it is self-evidently simple, egalitarian, and fair.
Here it is: Just open your feminine mind, heart, and nature to the presence of the masculine mind, heart, and nature.
If you do so, you will discover that we are not completely of one mind—your mind. The sexual difference has a broader expression than different-yet-complimentary genitalia. Men and women approach life differently, and they think differently, particularly at the margins. Respecting and making space for those differences is important, for those differences contain some of the most meaningful stuff of life and love.
I am sure of this much, Ladies: You don't know your man's mind and heart on some of the most important, shared things of life.
I will give you one example: Your man did NOT ask you to marry him for the reasons that led you to say yes. He had his own reasons. These are worth knowing and respecting.
For his sake and your benefit, I will share with you what you are missing.
Ladies, do you know what you are looking for in man? Men know what you are looking for.
What does a man want in women? What does your man want from you?
Do you know? I doubt it. Don't you think you should?
Kevin Williamson became a social media sensation overnight by asking, "What does a man want from women?" immediately after a female caller had finished outlining what she deserved from a man, right down to his bank balance. Caller after female caller was dumbfounded by Williamson's simple question. Consistently, they had never given a thought to what a man thought and wanted. Much like Barbie.
This is the root of our American sexual dysfunction. Ladies, you don't know or care to know your man's best mind. If you did know your man's best mind on things that concern you, you and he could be happier together.
This is the root of our American sexual dysfunction. Ladies, you don't know or care to know your man's best mind. If you did know your man's best mind on things that concern you, you and he could be happier together.
Here are the important broad strokes of what men are looking for in women and their relationship expectations.
What do men want in a mate? Pretty and Nice. As pretty and nice as they can get.
When we get down on bended knee, we do it first and foremost to make you happy. It's not because our sexual nature is sending us signals that it's "time." It's to please the woman that we love.
Here is the internal dialogue that a man is hearing: "There comes a time in every man's life to become a husband and a father."
"It's been a good run."
"It's time to enter a new phase of adulthood and manliness."
Men know that it's not going to be easy; but we do it. And because a man's expectations are realistic, it's possible for him to find pleasure in it all. However, his ability to do so rises and falls with his wife's capacity to remain nice—when her unrealistic expectations, culturally nurtured, make contact with reality. This is proving increasingly difficult.
Ladies, pretty and nice gets a man to the altar. But nice is what sustains a man in marriage. Pretty and handsome necessarily grows old; nice need not. Nice is the cornerstone of a good and enduring relationship.
Ladies, have you kept up a consistent nice vibe in your relationship? As you have become less pretty, have you remained nice, or become nicer?
I have some homework for you. Go on a listening tour. Listen to the way women speak to men in public. If men spoke to women in public like women speak to men, the divorce and break-up rates would skyrocket. It's not nice out there. It sounds like patriarchal rudeness has been replaced with matriarchal rudeness.
Start listening to how you are speaking to your man. And remember, what you learned about your man. He did NOT do this to oppress you. He embarked on this adventure with desire to make you happy and to make himself not miserable.
My advice to newlyweds and those married with children is the same. If you want to keep your soulmates, treat them like cellmates. You freely chose a life sentence with this person. Make the best of it. Be nice and provide each other with a haven in a heartless world.
The truth is that women need men more than men need women.
Ladies, with every passing year, the cultural supports of love and marriage are eroding. Particularly for men.
We have heard the slogan: "A women doesn't need a man to raise a child." The functional truth of that claim has yet to be demonstrated. All the data show otherwise, yet this falsehood is not only repeated but also believed and acted upon.
The truth is that women need men more than men need women.
Ladies, I don't think you know how unbearable you are becoming. Here is what it looks like from Ken Land.
The risk for a man to mate and marry the wrong woman is huge. No-fault divorce is a in reality, men's fault divorce.
If so, why should a man bother doing it? Particularly, if you are a man with his shit together.
If a man is looking to settle down, and he doesn't like the homegrown selection, there are global options a passport away and within reach.
And while you don't care about them—even though this could your son's future— there is nothing  stoping INCELs from voluntarily renting the physical sexual intimacy that has involuntarily alluded him.  It surely will be fast approaching feature to the IA girlfriend app. And I am sure that there are more than few married men who find themselves involuntarily celibate.
The new normal is that both men and women are marrying later, but at opposite ends of the spectrum. Women are marrying older men, and their male age cohort is marrying younger women. Men are marrying later and having children with younger, prettier, nicer women and increasing their chances with a prenup. If you're a woman and wait too long, you're increasing your chances of involuntarily missing the married-with-children window.
Be nice. Be easy and not hard to live with. Be thankful for what you have. And keep the bitching, moaning, and complaining to a minimum.
What's a concerned women to do? If you want to find and keep a good man, recognize and meet his simple needs. Be nice. Be easy and not hard to live with. Be thankful for what you have. And keep the bitching, moaning, and complaining to a minimum.
 If you find the following statement true, then say it to your husband: "Honey, thank you for freely and lovingly signing up for and remaining committed to the joys and hardships of life together. I love and appreciate you and the sacrifices you have made for me and our family."
You will have spoken to his best mind's reason, and you will have moved him. Your relationship will be bettered by your saying it and his hearing it. Give a man his loving due. He will reciprocate.
It's not hard to please a man.  Mrs. Shepherd has nearly mastered the art.   Neither she nor I are perfect. We both have the downsides and the upsides that come with our sexual differences. We do our for-the-most-part daily best to bring our best sexual selves to one another.   I would not trade what we have for an AI version of my selfish nature's liking.  What is important to the other is given its proper—not always easy—due.  That is all any man or women needs or deserves.
Now you too know how.  Know your man's best mind, find your best mind, and above all, be Nice!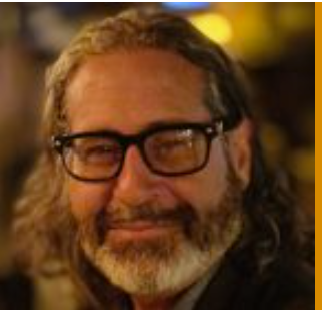 Follow Guy Shepherd