An Open Letter Denouncing the Attacks on Justice Clarence Thomas

Regardless of where one stands on Justice Thomas' personal or legal opinions, he is among the pantheon of black trailblazers throughout American history.... Tweet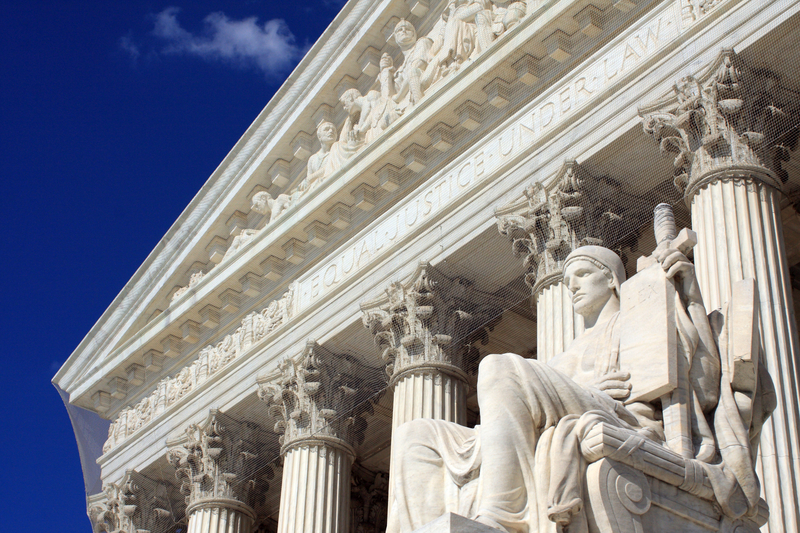 White progressives do not have the moral authority to excommunicate a black man from his race because they disagree with him.
And those – regardless of background – who join in the charade or remain silent are guilty of enabling this abuse.
We, the undersigned, condemn the barrage of racist, vicious, and ugly personal attacks that we are witnessing on Clarence Thomas – a sitting Supreme Court justice. Whether it is calling him a racist slur, an "Uncle Tom" or questioning his "blackness" over his jurisprudence, the disparagement of this man, of his faith and of his character, is abominable.
Regardless of where one stands on Justice Thomas' personal or legal opinions, he is among the pantheon of black trailblazers throughout American history and is a model of integrity, scholarship, steadfastness, resilience, and commitment to the Constitution of the United States of America. For three decades Justice Thomas has served as a model for our children. He has long been honored and celebrated by black people in this country and his attackers do not speak for the majority of blacks.
He is entirely undeserving of the vitriol directed at him. Character assassination has become too convenient a tool for eviscerating those who dare dissent from the prevailing agenda, especially when it is a black man who is dissenting.
This is not about the content of the court's decisions or Justice Thomas' personal views; some of the undersigned agree with his judicial decisions and some do not. We speak out – as black people and Americans – to condemn these attacks and support Justice Thomas, because to remain silent would be to implicitly endorse these poisonous schemes as well as his destruction.
Sincerely,
Glenn Loury
Professor of Economics
Brown University
Providence, RI
Robert Woodson Sr.
Founder and President
The Woodson Center
Washington, DC
Charles Love, Executive Director, Seeking Educational Excellence, New York, NY
Ayaan Hirsi Ali, Research Fellow, Hoover Institution, Stanford, CA
W. Barclay Allen, Havre de Grace, MD
Christopher Arps, Co-founder, Move-On-Up.org, St. Louis, MO
Dr. Lisa Babbage, Babbage America, Suwanee, GA
Leon Benjamin, Pastor, Life Harvest Church, Richmond, VA
Claston Bernard , Olympian, Author, Former Congressional Candidate, Gonzales, LA
Shamike Bethea, Fredrick Douglass Foundation of NC, Fayetteville, NC
Harold A. Black, Emeritus Professor University of Tennessee, Knoxville, TN
Kenneth Blackwell, Chairman, Conservative Action Project, OH
Tony Blount, Member / Coalition of Concerned Freedmen, New York, NY
Jordan R. Bolds ,New York, NY
Robert Bracy, President/Pinnacle Business Management, New York, NY
David Brooks, Former Rich Township IL Republican Committeeman, Indianapolis, IN
Janice Rogers Brown, Gardnerville, NV
John Sibley Butler, Austin, TX
Don Carey, City Councilman, Chesapeake, VA
Tess Chakkalakal, Associate Professor, Bowdoin College, Brunswick, ME
Jeff Charles, Podcaster, Writer, Political Commentator, Jacksonville, FL
Gabrielle Clark, Houston, TX
Adam B. Coleman, Founder of Wrong Speak Publishing, Piscataway, NJ
Melanie Collette, Host, Money Talk with Melanie Cape May Court House, NJ
Ward Connerly, President of the American Civil Rights Institute, Coeur d'Alene, ID
D. Daniels, GA
Kira A. Davis, Deputy Managing Editor, RedState, Ladera Ranch, CA
Rod Dorilás, GOP Candidate, Florida 22nd Congressional District, West Palm Beach, FL
Patricia Rae Easley, Black Excellence Media, Chicago, IL
Larry Elder, President of Elder for America PAC, Los Angeles, CA
Rev. Joe Ellison Jr., City Chaplain Ministries, Richmond, VA
Melvin Everson, Former State Rep, Snellville, GA
Nique Fajors, St. Louis, MO
Yaya J. Fanusie, Chief Strategist, Cryptocurrency AML Strategies, Columbia, MD
George Farrell, Chair of BlakPac,Washington, DC
Chavis Jennings, Highland, IN
Casey Felin, ThatGirlCasey Media, Philadelphia, PA
LaTasha H. Fields, Team Illinois, Chicago, IL
Marie Fischer, JEXIT, Baltimore, MD
Kali Fontanilla, Founder of Exodus Institute, Sarasota, FL
Roland Fryer, Harvard University, Cambridge, MA
Edwin A. Fynn, Merrillville, IN
Verlon Galloway, Gary, IN
Dr. Derryck Green, Sacramento, CA
Kermit E. Hairston, Stone Mountain, GA
Christopher Harris, Executive Director of Unhyphenated America, Fairfax County, VA
Clarence Henderson, President Frederick Douglass Foundation of N. Carolina, High Point, NC
Ismael Hernandez, Founder/President/Freedom & Virtue Institute, Fort Myers, FL
Curtis Hill, Former Indiana Attorney General, Elkhart, IN
Deidre Hulett, Gary, IN
Daniel Idfresne, 18-Year-Old Political Commentator, New York City, NY
Niger Innis, Chairman, Congress of Racial Equality (CORE), Las Vegas, NV
Kevin Jackson, Founder/The Kevin Jackson Network, Gilbert, AZ
Nikki Johnson, MD, Cleveland, OH
Leonydus Johnson, Host of Informed Dissent, Oak Hill, OH
Diante Johnson, President, Black Conservative Federation, Arlington, VA
Christopher Jones, Pastor, Atlanta, GA
Seneca Jones, Dallas, TX
Khansa Jones-Muhammad, Los Angeles, CA
Dr. Alveda King, Concerned Citizen, Atlanta, GA
Lisa Kinnemore, Stone Mountain, GA
Garry Kinnemore, Stone Mountain, GA
Matthew P. Kreutz, Frederick Douglass Foundation of New York, Medina, NY
Chaplain Ayesha Kreutz, Frederick Douglass Foundation of New York, Medina, NY
Princess Kuevor, Columbus, OH
Michael Lancaster, Frederick Douglass Foundation, Stone Mountain, GA
Mitchell Lomax, Ellicott City, MD
Pamela Denise Long, Nat'l Coordinator, Coalition of Concerned Freedmen, St. Louis, MO
Barrington D. Martin II, Atlanta, GA
Linda Matthews, Frederick Douglass Foundation Ohio, Cincinnati, OH
Kevin McGary, Co-Founder Every Black Life Matters (EBLM), Dallas, TX
John McWhorter, New York, NY
Shemeka Michelle, Author, Durham, NC
Cashmere Miller, Atlanta, GA
Montrail Miller, FDF, GA
Lucas E. Morel, Professor of Politics, Washington and Lee University, Lexington, VA
Brian Mullins, Black Community Collaborative, Chicago, IL
Scherie Murray, Director, Unite the Fight PAC, Laurelton, NY
Dr. Lorenzo Neal, New Bethel AME Church, Jackson, MS
Dean Nelson, Frederick Douglass Foundation, Washington, DC
Morris W. O'Kelly, On-air personality, KFI AM640/iHeartRadio, Los Angeles, CA
Tim Parrish, Founder, Right Appeal PAC, Woodbridge, VA
Lonnie Poindexter, LionChasersNetwork.org, Washington, DC
Jon Ponder, Chief Executive Officer, Hope For Prisoners, Las Vegas, NV
Wilfred Reilly, Kentucky State University, Frankfort, KY
Deon Richmond, Studio City, CA
Donique Rolle, Educator, Orlando, FL
Ian V. Rowe, Senior Visiting Fellow, The Woodson Center, New York, NY
Sheryl R. Sellaway, Founder, Righteous PR Agency, Johns Creek, GA
Erec Smith, Assoc. Professor of Rhetoric/Co-founder Free Black Thought, York, PA
Dr. Felicity Joy Solomon, Shorewood, IL
Delano Squires, Contributor, Blaze Media, Washington, DC
Rebekah Star, New York, NY
Dr. Carol M. Swain, Be the People News, Nashville, TN
David Sypher Jr., Political Strategist, Rahway, NJ
Dr. Linda Lee Tarver, President, Tarver Consulting, Lansing, MI
Greg Thomas, Stratford, CT
Roderick Threats, Black Patriot Media Group, Palm Beach, FL
Jimmy Lee Tillman II, Founder/President, Martin Luther King Republicans, Chicago, IL
Stephanie W. Trussell, Republican Candidate for LTG Illinois, Lisle, IL
Jesse C. Turner, Senior Pastor, The Historic Elm Grove Baptist Church, Pine Bluff, AR
Bettye H. Tyler, Marvellous Works, Inc., Jackson, MS
Helen Tyner, Parents for a Better Englewood, Chicago, IL
Dr. Eric M. Wallace, Freedom's Journal Institute, Flossmoor, IL
Marcus Watkins, Michigan Republican Assembly, Romulus, MI
Curtis Watkins, Uplift & Restore Community Development Corp., Michigan City, IN
Cindy Werner, State Ambassador, Frederick Douglass Foundation-WI, Milwaukee, WI
Devon Westhill, President/General Counsel, Center for Equal Opportunity, Washington, DC
Jason Whitlock, Host of Fearless with Jason Whitlock, Nashville, TN
Christopher Wilson, Indianapolis, IN
Kuna Winding, Chicago, IL
Corrine Winding, Chicago, IL
Aryca Woodson, Communications Consultant, IN
John Wood Jr., Opinion Columnist, USA Today, Los Angeles, CA
Michael E. Wooten, Former Administrator, Federal Procurement Policy, Woodbridge, VA
Provided by the RealClearWire.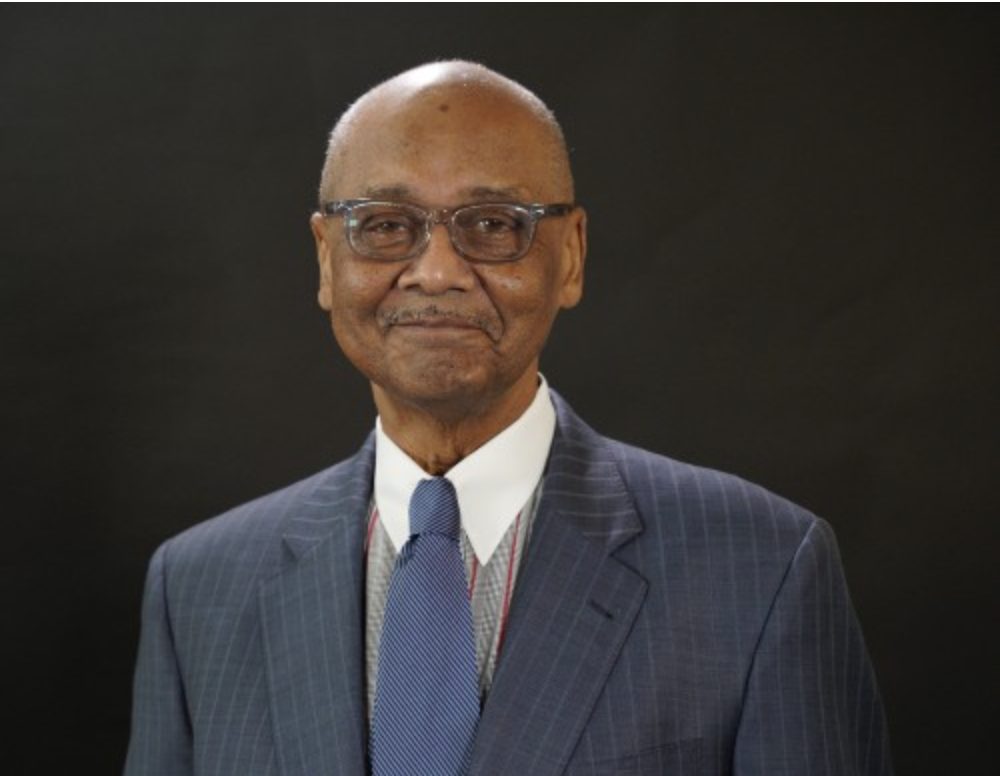 Follow Robert Woodson