Pascal's Wager: Vegas-style odds on saving your soul?

Even if Clint Eastwood's Dirty Harry can't help you find a belief in God, we're pretty sure Blaise Pascal can. He is the guy, after all, who first invented roulette, and then invented the ultimate betting system designed to save your soul. Tweet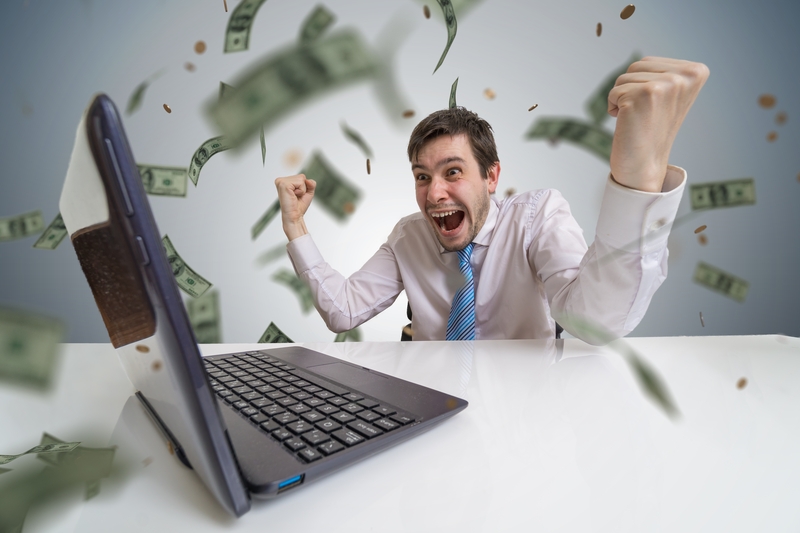 Blaise Pascal, the Frenchman who formulated the famous wager that carries his name...
understood what makes a high-roller tick: The higher the stakes, the more interesting the bet.
According to Forbes, we like to bet. A lot:
Americans are suckers for betting. Of the 56 million people who visited a U.S. casino last year [this Forbes article was written in 2007], almost all placed some form of wager—from the nickel slots to blackjack. Non-Indian casinos clocked $32 billion in gambling revenues (and billions more if you add in lodging and entertainment). People just can't get enough.
But if you're going to be placing bets, why not bet on something that's truly worth gambling for? Something truly worth winning?
Like your soul. Like eternal life.
Or as Clint Eastwood, in Dirty Harry, would say:
I know what you're thinking:"'Did he fire six shots or only five?' Well, to tell you the truth, in all this excitement, I've kinda lost track myself. But being this is a .44 Magnum, the most powerful handgun in the world, and would blow your head clean off, you've got to ask yourself one question: 'Do I feel lucky?' Well, do you, punk?"
Think of Pascal as a kinder, gentler Dirty Harry.
First of all, he wasn't a detective. Or even a hard-ass. He was a French mathematician, physicist and religious philosopher who died in Paris in 1662.
But Pascal was also a party animal who loved to gamble before he found religion.
In fact, according to St Mary's Professor Joseph Incandela, Pascal loved to gamble so much that he is often credited with inventing roulette.
Meanwhile, unlike the bet offered by Dirty Harry, Pascal's famous Wager tries to apply smart Vegas odds to whether one should believe in God.
The Wager works like this:
Just as Dirty Harry makes you choose if you believe he fired five shots or six, Pascal makes you choose between believing in God or not believing in God
Now leaving Dirty Harry aside, Pascal sees four possible outcomes in his Wager:

If you don't believe in God, and God doesn't exist…it's a push. You don't lose, but you don't win either.
If you do believe in God, and God doesn't exist…it's also a push. You don't win, but you don't lose either.
If you do believe in God, and God does exist…you're the big winner. You go to heaven.
If you don't believe in God, and does God exists…you're the big loser. You go to hell.
By Pascal's logic, there's clearly a right choice: Believe in God.
At worst, it's a push. At best, you go to heaven.
And if you don't take the right bet?
At best, it's a push. At worst, you go to hell.
So again, as Dirty Harry would say:
"You've got to ask yourself one question: 'Do I feel lucky?' Well, do you, punk?"