The Bravest Man In Publishing

Tony Lyons of Skyhorse Books is that rarest of beings in publishing today: someone who actually reveres freedom of expression. He's proven that decency and good citizenship also make for great business. Tweet
Tony Lyons is a one-man resistance to the noxious trend toward illiberal liberalism.
Hachette Book Group cancelled Woody Allen's memoir, "Apropos of Nothing." Skyhorse rushed to scoop it up.
More than just basic decency and good civics, Lyons' policy is brilliant business.
Lyons is increasingly enduring fire from "woke" journalists.
Tony Lyons publishes books that other publishers think should be buried—reviled, canceled. Remember when everyone in book publishing fancied themselves "rebels" and/or "free thinkers"? The entire industry is currently thinking inside the box—a box of politically correct orthodoxy seemingly shrinking by the day.
Lyons is a one-man resistance to the noxious trend toward illiberal liberalism—Leftist culture's increasing fondness for stifling dissent. "I would err on the side of publishing controversial books and letting readers make their decisions about what they believe," 57-year-old Lyons posited—president and publisher of indie, Manhattan-based Skyhorse Publishing (founded in 2006 and specializing in provocative titles other houses won't touch).
Lyons has published books on both sides of debates entailing vaccines, masks and Donald Trump. Alan Dershowitz's The Case Against Impeaching Trump was a New York Times bestseller in 2018, but Lyons also released liberal, former-Congresswoman Elizabeth Holtzman's The Case for Impeaching Trump. Skyhorse's 2020 blockbuster—an instant Times, number-one bestseller—was an anti-Trump book by the former president's longtime consigliere, Michael Cohen,  Disloyal: A Memoir: The True Story of the Former Personal Attorney to President Donald J. Trump. Lyons' house also features Theodore Roosevelt Malloch's The Plot to Destroy Trump: How the Deep State Fabricated the Russian Dossier to Subvert the President.
A prize fell into Lyons' publishing den in spring 2020, when Hachette Book Group cancelled its planned publication of Woody Allen's long-awaited memoir, Apropos of Nothing, at the last minute—after staffers staged an impromptu protest and Ronan Farrow, a Hachette author, backed them while denouncing his father. (Farrow was a baby when Allen was accused of molesting his sister, Dylan, at a Connecticut farmhouse in 1992. A formal investigation cleared Allen. But the now-adult Dylan and her mother, Mia Farrow, have continued to publicize the claim.)
Lyons is a one-man resistance to the noxious trend toward illiberal liberalism…
Lyons leaped at the chance to release the title through his scrappy young house, whose books are distributed by Simon & Schuster. He smells opportunity when he hears "cancelled."
"When I saw that it was cancelled," Lyons recalled, "I asked some people who worked for me if they had any idea how to get in touch with him." His colleague, Jeanette Seaver, had a connection. "And then we made the deal very quickly." Hachette Books announced it was dumping the book on March 6; on March 23, Skyhorse published it. Cancel culture continued apace though. A major, CBS This Morning segment on Allen's book sat on shelf for a year while management apparently got cold feet—even though Allen was never charged with any crime (and the charge is hard to believe).
Lyons again seized an opportunity in May 2021 when W.W. Norton & Co. disavowed Blake Bailey's Philip Roth: The Biography—already a well-reviewed best seller—after a number of women made allegations of sexual impropriety against Bailey. Skyhorse quickly announced it would release the book both in paperback, e-book and audio versions; The New York Times quoting an email from Lyons to the effect that "a biography must be judged by the quality of the writing, the importance of the subject matter, and the value of the scholarship … This is obviously an important and comprehensive book about an author The New Yorker called 'a literary genius.' I'm proud to publish it," Lyons said. "I think that there's lots of important titles that people don't feel comfortable publishing now, not really because of their own beliefs but just because of the climate and the response in certain cases from their employees."
"If somebody starts a Twitter storm and the employees of a big publishing company get upset, it puts the CEO of that company in a difficult spot and they have to make a call. I don't run a big publicly traded company so I can make that call," he added.
Some of his upcoming titles are sure to antagonize enemies of freedom of expression who are beginning to notice Lyons. A bizarre hit piece in Vanity Fair tried to stitch together an all-purpose indictment against him by cobbling together his decision to publish Allen, with remarks by workers griping about their pay and comments made by filmmaker Oliver Stone at a party Lyons once held. This issue of microagressions ran under the preposterous sub-tabloid headline, "Skyhorse Publishing's House of Horrors." Typical of the feeble charges made in the piece was this one: "Without a clear and dedicated HR director, employees say that they lacked the proper channels to elevate issues." Activists also pushed to organize Skyhorse's small workforce, but the union vote ultimately failed.
Among Skyhorse's new and upcoming books sure to inspire more attacks are Dershowitz's Cancel Culture: The Latest Attack on Free Speech and Due Process and Cancel This Book: The Progressive Case Against Cancel Culture by Dan Kovalik. Lyons is also taking on the increasingly censorial, Silicon Valley titans, with Google Leaks: a Whistleblower's Expose of Big Tech Censorship by Zach Vorhies and Kent Heckenlively and Behind the Mask of Facebook: A Whistleblower's Shocking Story of Big Tech Bias and Censorship by Ryan Hartwig and Heckenlively. Is he afraid of blowback from some of the most powerful companies in the world? "I'm more afraid of living in a world without debate or dialogue," he explained.
In an environment in which titles by beloved children's-book authors, Oscar-winning filmmakers and sitting U.S. Senators can be cancelled, Lyons strikes what is now an old-fashioned stance: let's hear both sides, and may the strongest argument win. He has published Robert F. Kennedy Jr.—a vehement critic of vaccines who has made some dubious claims—but also The COVID-19 Vaccine Guide by "three of the most pro-vaccine people in America," Lyons added. "So we're trying to put information out that will enable people to make their own decisions. You can't do that if you just publish one side of the story." Which is not to say he wouldn't exercise any discretion in publishing. "If I thought a book incited violence I wouldn't want to publish it. Or if a book was blatantly racist or sexist or those kinds of things." In making that call, however, "I wouldn't be swayed just by the threat of repercussions."
As Silicon Valley giants, news media and Big Publishing collaborate to turn the glorious, American clash of ideas into something comparable to a woke campus or Eastern European state media, Lyons insists, "books ought to challenge people. I'm not sure what is the point of reading books where people know they're gonna agree beforehand."
"What's true," he continued, "shouldn't be about power. Readers should be allowed, after a vigorous debate in the marketplace of ideas, to decide what they believe. That's what happens in a free society."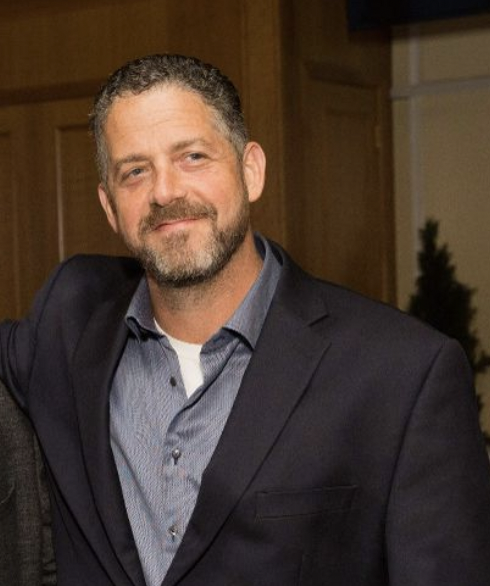 Follow Tony Lyons