Guy's Guide to Staying Out of HR Jail

Do not whistle, shout or make animal noises at females in public, unless you're talking to a female named Lassie. Tweet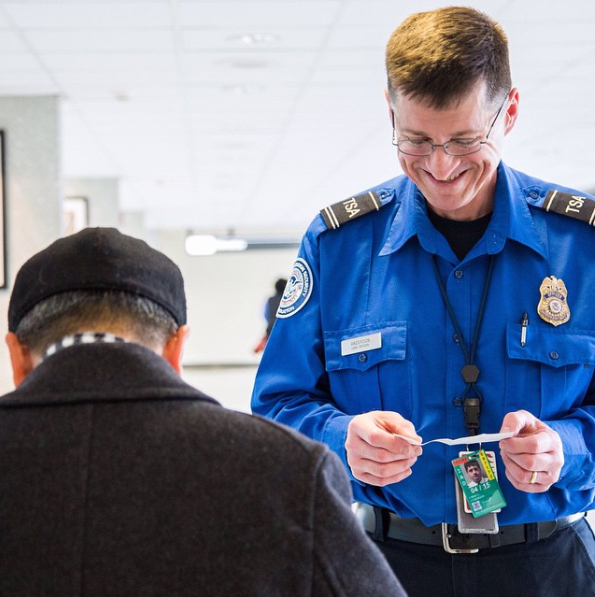 The difference between a TSA agent and your company's HR goon is a subtle one. Example: The TSA guy may laugh at your funny note about pocket rockets.
Not the HR goon. So do not make rude, humorous or suggestive comments to any women with whom you have a purely professional acquaintance.
Walking into an office is analogous to any other security check in today's highly litigious environment—no jokes, no threats, no assumptions, other than to see yourself as you are seen: a perp shopping for a crime. Absolutely no humor allowed. There's been nothing funny about sex since 1996. So, on behalf of Planned Men everywhere, please observe the following rules of behavior at all times:
When a woman wishes you to violate these rules, she will make her wishes known to you in ways even you will understand.
Do not whistle, shout or make animal noises at females in public, unless you're talking to a female named Lassie.
If you are over the age of 40, do not make suggestive remarks or double entendres as part of a flirtation ritual with the opposite sex. It not only will not charm her, it will embarrass every male under 40 within earshot.
Do not make rude or suggestive comments to any females with whom you have a less-than-commercial acquaintance.
Never touch a female co-worker in any way differently from the way you would touch a gay male.
You will be the first to know when a woman wishes you to violate these rules. She will make her wishes known to you in ways even you will understand. Until then, assume every woman—along with all civilized men—will find the violation of these rules grotesquely offensive.
Office accessory: Below, we provide a way for you to own your very own wolf-whistle. No more wasting your breathe. Just push a button! Among its many features, according to Amazon:
Attract immediate attention

Shrill, extra loud, two tone whistle sound

The Wolf Whistle is built to provide many years of dependable service

Easy to install in any 12 volt vehicle
You can see why you need one of these. Obviously, it's all about the unlimited sex with you every woman will want when she hears the magical, mysterious whistle of the wolf.