How to Break Up with Your Humorless, Vegan Girlfriend

Choose the right place for the break-up. No cliff-top "scenic turnout"—somewhere good for both of you: a steak house! Tweet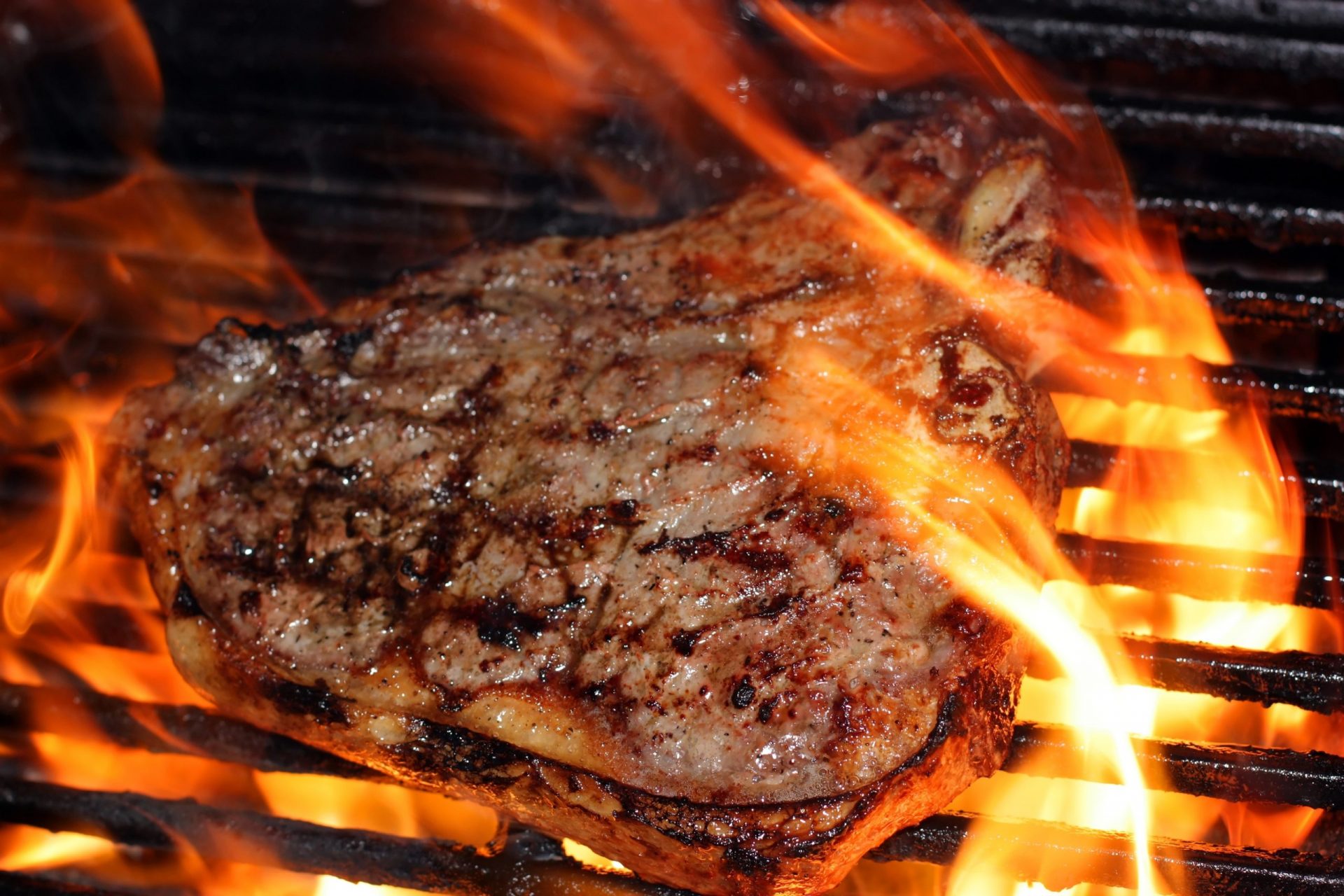 Step 1: send her a text.
Okay, here's the real Step 1:
Choose the right place. No cliff-top "scenic turnout"—somewhere good for both of you: a steak house! They probably have a salad bar or something to that effect. Plus, there is no such thing as a salad house. We'll start you off with three, meaty places to meet:
Big Texan Steak Ranch (Amarillo, Texas): Why it's a great choice: first of all, the name. Second, she can eat for free—if she can polish off the 72-ounce steak dinner in 60 minutes or less. Appeal to her competitive instinct. Here are the rules and the live-cam feed—excuse the play on words.
The Ranch (Anaheim, California): Andrew Edwards for 30 years was the leading manufacturer of professional, AV-system-integration products. He bought one of the most boring office buildings in America and envisioned a lobby with a massive, western-themed, steakhouse-cum saloon selling gigantic steaks and food grown on the restaurant's own farm. Your soon-to-be ex may want to stick you with the $125 tab for the 58-ounce Cowboy Ribeye smothered in Sauce Bordelaise—let her say goodbye her way. Your way is to crumble bleu cheese over the barely dead, hemi-carcass beef and chase it all down with a decent, peaty single malt while listening to some bitchin' Country & Western. Say adios, before the next teardrop falls.
The Carnivore (Nairobi, Kenya): yeah, it's a bit of a drive but worth the effort. She can order the semi-vegetarian special—ostrich steak. You don't need to order the ox balls, obviously—You have a set already, right?—so find a spot next to the huge, open-fire pit near the foreign strangers, and slide slices of exotic species off the javelin-length skewer. She can make extremely small talk with the European individuals while you wolf down a camel. There's an airport practically next door—for her.