What happened to me? (It's all about your attitude.)

Travis woke up in Walter Reed National Military Medical Center without his limbs—a pregnant wife by his bedside. This wounded warrior's account fills the eye with tears of laughter and character. Tweet
You will laugh, cry and be inspired by this guy of guys: retired United States Army Staff Sergeant Travis Mills.
What a remarkable soul. This quadriplegic veteran is more than the man in full. His cup overflows with the best qualities of our nature and country.
Travis lost both his arms and legs in Afghanistan. He is just one of 1,158 vets who have sacrificed their limbs in the service of our country, amid the ongoing, Middle East crisis.
Travis woke up in Walter Reed National Military Medical Center without his limbs—a pregnant wife at his bedside. This wounded warrior's account fills the eye with tears of laughter and character.
This guy's spirit is indomitable.
He is hilarious—a natural stand-up comedian on titanium legs.
He in indispensable.
After watching you, Travis, I will remind myself of your awesome and joyful example—especially if I feel myself falling into bitch, moan or complain mode.
Thank you for your comedic, manly service.
Best,
Guy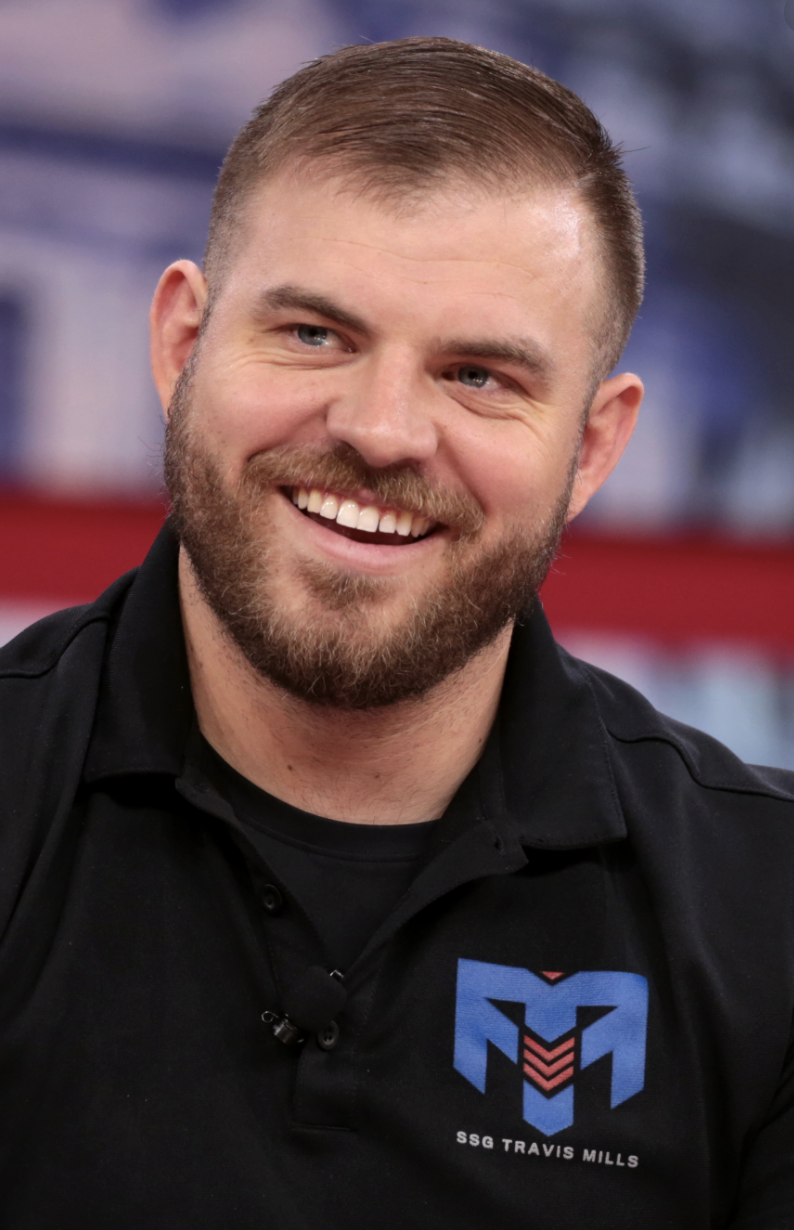 Follow Travis Mills