What "Fight Club" can you teach you about furnishing your new place. 

Your home is the Museum of You. Everything in it is an object that tells a story and the guy at the center of all the stories is your very cool self. Tweet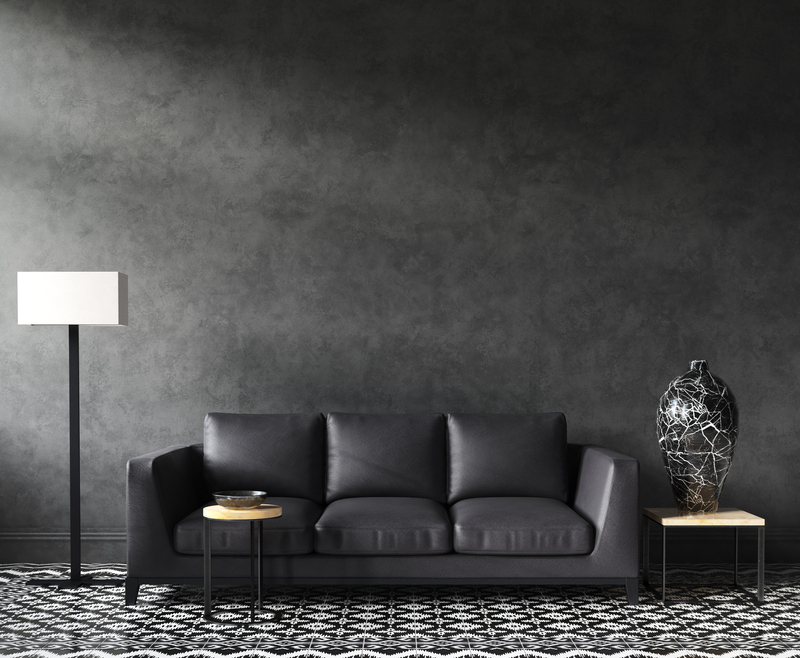 How to furnish your new place? Start by watching "Fight Club" and listening to George Carlin
...then imagine you're going to be Airbnb-ing the place.
You can make this as easy or as hard as you want to.
Never forget that.
If it seems hard or even impossible to figure out how to furnish your new place, just remind yourself that you're the one making it hard or impossible.
Yes, you want it to look nice. Yes, you want to suggest the person living there is somebody who at least knows a few grown-ups, somebody who has left his milk crates back in the dorm (if you're starting out), or a man with a genuine idea of who he is (if you're starting over).
But there's no reason to overthink this; after all, no matter how you furnish your new place, it's all just stuff:
So make sure you first focus on the the basics, the essentials:
Your bed. You spend a third of your life here catching up on sex and sleep – even more if you're lucky. This should be your biggest investment. Comfort, warmth, serious sheets, and most important, mattress size.
Your couch. Comfortable, attractive seating for yourself and guests is critical. There can be multi-use factors here as well if plan it your couch and coffee table can double as a workspace so you don't have to worry about spending on a home office just yet.
Your eating area. Same theory as the couch. A place you and guests will spend a lot of quality, comfortable time so make it nice (this includes decent plates and flatware). And again, it should easily double as a workspace. 
A place for your other stuff: If overall space is limited, shop with an eye for clever storage solutions. That'll limit the urge to turn the place into a junkyard of clutter.
Next, move on to personalizing the place: This is where things can get challenging, so we're going help simplify thing for you, like this:
First, think like an Airbnb host: Before you can do anything, you've got to figure out who your most important guest is. Is it you? Your pals? Your boss and work friends? Your current or future girlfriend(s)?
Set a budget. Seriously. Figure out what you can afford right now; it's okay to spend less but never make a budget, then break it. That's just lying to yourself.
Decorate with stories, not things.  Everything you put in your place should include a great story — why you have it, where you got it, how you got it, or who you got it from. "I went to West Elm, saw this there, and bought this" is not a great story. "I ordered it on Amazon" sucks. "I was rafting down the Amazon and found it in a open-air market in this small village" is a great story.
If you don't have any great stories, stop worrying about furnishing your new place and work on your life, instead: