Three Great Crime Fiction Writers You Should Read Right Now

If you're looking for some seriously great – and under-read – crime authors, don't sleep on these masters. Tweet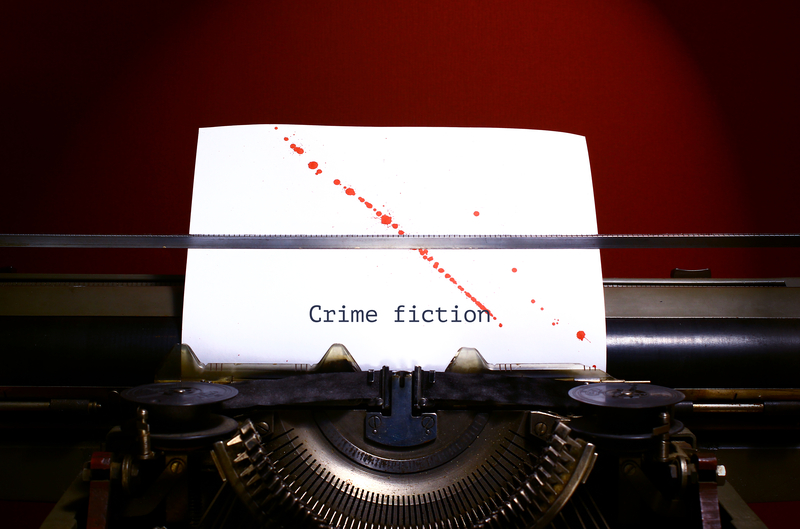 Most guys like great crime novels, full of so much sex, booze and mischief...
that you can take the whole damn day off and let some fictional gumshoe do your dirty work.
Forget the admonishment, "Men need to read more!"
It never works anyway.
Try this instead:
Brother, if you skip out on reading novels for pleasure, you skip out on one of life's defining pleasures, especially when you can be reading novels that are full of guns, murder and mayhem. 
If you skip out on reading novels for pleasure, you skip out on one of life's defining pleasures.
That's why we present here three crime fiction writers who should be on your book-shopping radar. One is a stalwart, two are relative newcomers, but all three plunge the reader into dark, rich, complex, criminal worlds where the good guy – who, okay, has his issues – is just trying to be a good guy.
Which is, of course, impossible.
These three guys all bring final-level storytelling mixed with full-immersion setting, sudden brutal violence, and the mixed moral bag of consequences that follow.
Oh, and guns and cops and robbers and cars and brawls. In short, perfect guy fiction.
James Lee Burke.
Burke has been around forever and is prolific — and thank God for that. What's at odds is his reliable production and the long-standing consistency of excellence book-to-book. He doesn't miss. He'll submerge you into the boozy music and criminality of Louisiana or the wide-open spaces of Montana where you still can't see the danger coming. Try his Dave Robicheaux mysteries. There's only 23 of them.
Start with: The Neon Rain and Heaven's Prisoners
Move on to: The Jealous Kind, a non-Robicheaux 1950s-set novel that's one of his best.
S.A. Cosby.
Cosby has made a deep mark in a short time. His latest, Razorblade Tears, was published in the summer of '21 and landed on Jimmy Fallon's recommended radar and the New York Times list. Even with all the expected twists and reversals you expect from good crime fiction, Cosby is best when he presents flawed men hanging on the precipice of anguish, injustice, and across-the-board failure … and showing what happens next.
Start with: Blacktop Wasteland. Especially if you love cars.
Move on to: Razorblade Tears
David Joy.
Joy's written four novels of what can be called rural noir. He lives in Appalachia and sets his novels there and never goes for the exploitation angle. He paints it real: The poverty, the drugs, the viciousness of those who live among those things. But like all great crime fiction, his heroes are pushing forward and upward. The problem is what's behind and below holding onto their feet.
Start with: Where All Light Tends to Go
Move on to: The Weight of This World