Your Costly Addiction: How to Save $12,160 Every Month on Printer Ink

We're big fans of HP's Instant Ink program: you pay for ink by the page you print, instead of paying by the cartridge. This HP ink comes in a "smart cartridge," so HP knows when you're low on ink. They automatically send you a new cartridge for free—it's hard to beat that. Tweet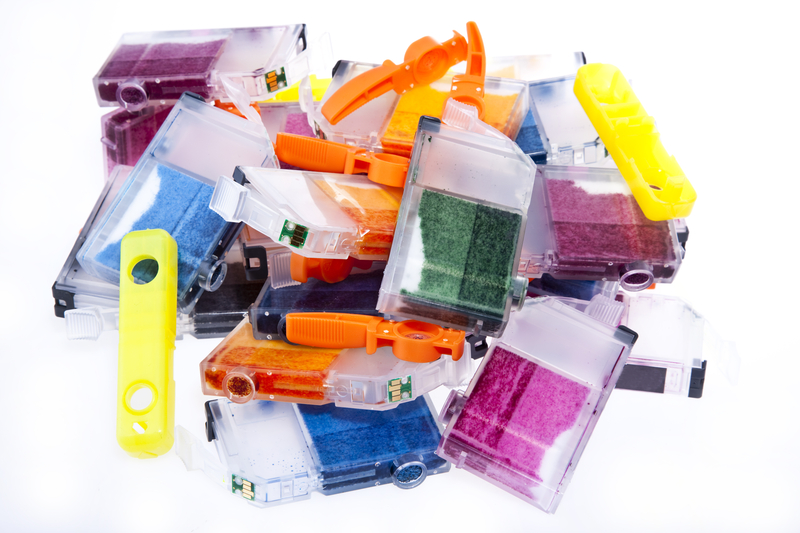 Okay, that's kind of a bullshit headline; but you should blame Consumer Reports for that, not us. We just wanted to do a short bit about your addiction to printer ink and how expensive cartridges are. Amid research, we saw CR tossed out this crazy "$12,160" number in one of their articles—with no explanation of what it means.

But here are a few things you should know about printer ink:
Even if it doesn't cost $12,160 per month, it's crazy expensive. Printer ink costs roughly $95 an ounce, Consumer Reports claims.
At least printer ink is cheaper than cocaine, which runs about $96 per gram in the U.S. (There are 28.35 grams in an ounce.)
Another thing Consumer Reports claims about your printer: if you don't use your printer very often, it allegedly utilizes more ink to print than if you use it consistently. (We don't know if the same is true about your nose, if you don't use it very often to snort cocaine.)
Here's a little secret:
You can pay for printing by the page instead of by the cartridge, with HP's Instant Ink program.
Each page will cost you between three and six cents. Hewlett-Packard will also ship you a new cartridge for free, every time yours gets low on ink. (That sure beats paying $12,160 for more ink.)
Yes, you read that right:
You only pay by the printed page, for what you use.
You'll pay about a nickel for every page you print.
You'll never run out of ink again, because they're going to send you a new cartridge for free before the old one dries out.
What's the catch?
You do have to use an HP printer that's "Instant Ink compatible;" the cheapest, compatible printer is around $99.
If you have privacy concerns, note that HP's Instant Ink program requires access to your home and/or office printer, which might be connected to your Wi-Fi; but how else are they going to know when to send you that free, new cartridge?
Bottom line: 
HP's Instant Ink program is a cheaper, more convenient way to keep your printer full of ink.
If we ever discover a similar program for keeping your nose full of coke, you can count on us to tell you about it.