A Brief (But Telling) History of Sex Toys

Moon rockets, medical breakthroughs, driverless cars — and then there are dildos. Some things just can't be improved on. Tweet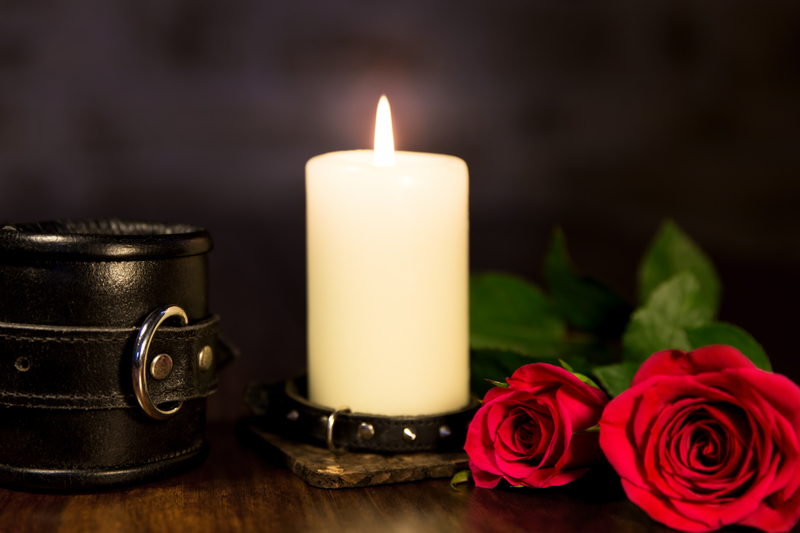 In the Late Stone Age, eight-inch, hand-carved penises were fashioned out of siltstone.
Two thousand years ago, Chinese women were buried with realistically rendered bronze dildos, some of them with rings, as strap-ons.
Thirty thousand years ago, before there was writing, wall painting, or pottery, there were dildos.
Appropriately, as this was the Upper Paleolithic era — also known as the Late Stone Age — those phallic-shaped batons were made of stones—eight-inch, hand-carved penises fashioned out of siltstone, to be precise. Which just goes to show, you don't need much to be a sex toy.
Ancient Greeks playwrights were using "leather penises" as ridiculously proportioned props thousands of years ago. The Romans deflowered virgins with artificial devices (not recommended).
The Hindu love classic Kama Sutra, written sometime between 400 BCE and 300 CE, depicts 64 sex positions.
Two thousand years ago, during the Dong Dynasty (ha! Not really; it was the Han Dynasty), Chinese women were buried with realistically rendered bronze dildos, some of them with rings on the end, indicating they might actually be strap-ons. In truth, archeologists are not sure if the artifacts were intended for women or men or both.
The Hindu love classic Kama Sutra, written sometime between 400 BCE and 300 CE, depicts 64 sex positions. Some of them suggest men use strap-ons and penis extenders to please their partners. Even God gets in the game in the Bible (Ezekiel 16:7, you could look it up) when He admonishes the people of Jerusalem for making "phallic images and fornicat[ing] with them."
According to a history of vibrators at San Francisco's Antique Vibrator Museum (it's in the Good Vibrations store on Polk Street), hand-held vibrating massaging machines—the earliest powered by steam!—were developed for medical doctors to relieve all manner of ills. An early magazine ad was astonishingly comprehensive in its claims: "Relieves all suffering. Cures all ills." Until the early 1900s, physicians were the only people authorized to handle them.
But of course women knew what to do with them. The exclusively mail-order market was virtually all female, with ads appearing in women's magazines such as Women's Home Companion suggesting sessions with their newly electrified gadget would provide "the essence of perpetual youth" without explaining or illustrating exactly how that would happen. Photos with the ads sometimes depicted a smiling woman with a crude phallic-shaped machine holding it near her…face.
Once the devices began showing up in the early erotic cinema in the 1920s, the cat, so to speak, was out of the bag, and vibrators went underground— done-in by their power to please wives sexually in ways that left husbands of the day limp with envy.
Only in the liberated Sixties did vibrators reappear in the media and in retail markets, now advertised – often accurately — as "marital aids."
The modern sex toy industry was pioneered by an unlikely cast of characters right out of a zany B-grade comedy.
There's Ted Marche, a professional ventriloquist who, when he wasn't making his dummy Georgie talk, crafted lifelike dildos that made women across the country scream.
There was Gosnell Duncan, a paraplegic who fashioned penile substitutes in his basement for others with disabilities; it wasn't long before able-bodied customers were ordering them too.
And Betty Dodson, a defiant feminist icon, who conducted group masturbation classes in her New York apartment, her weapon of choice being the Hitachi Magic Wand, a pound-and-a-half, 101Hz powerhouse.
Then there's Reuben Sturman, who deserves his own movie. AKA "The Walt Disney of porn," he moved from mass distribution of dirty magazines to founding the sex paraphernalia company Doc Johnson, before getting busted for tax evasion.
What's in the future for sex toys? In an interview, sex toy expert Hallie Lieberman, author of 2017's Buzz: A Stimulating History of the Sex Toy (Pegasus Books), responds with a wry smile. "VR," she says. "There's a lot of virtual reality porn already out there, but now they're filming VR porn and using software to sync it to sex toys."
We men may truly have seen our best days.  Remember the Orgasmatron in Woody Allen's Sleeper? That could be the future.