How to Find the Perfect Car

Beats feet! If you're ready to trade in your Schwinn—or if you've just robbed a bank and need to make a quick getaway—this is the page you need. Read and roll! Tweet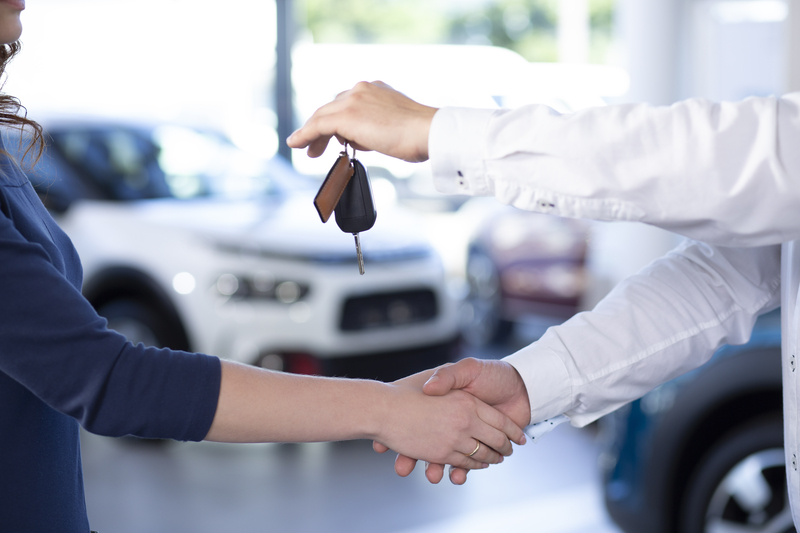 Tired of walking? There's a thing for that — a car! Maybe you're reading this while walking the airport to catch your flight...but it's getting late!
Read this page, haggle, buy a car, toss your bags in the trunk, floor it. Problem solved! It's why we're here.
Remember shopping for a new or used car by going to a car lot, test-driving cars and then sitting down at a desk at the auto dealer for hours and hours until you felt like you were getting screwed? And paying for it, as usual.
I hope it was good for you, because the internet changed all that. Soon, financial information had leaked online showing what dealers actually paid for cars and suddenly everyone was heading for the showroom armed with numbers that no consumer had ever had before.
Today, there's more consumer information available than ever, including individual car histories all the way back to its birthday. But where to start? And what information is dependable? Consider this your starter kit for car buying:
Consumer Reports. A good starting point with dozens of car and truck ratings. They buy vehicles anonymously and run them through 50 tests at their huge-acre site in Connecticut, surrounded by neighbors who hate the noise.
Car and Driver. Another rigorous tester and critic of automobiles. Each year they give new Editor's Awards to all classes of vehicles.
Kelly Blue Book (KBB). When you hear the expression "Blue Book value" of a car, this is who they're referring to. A comprehensive resource for new and used car values – and the site can take you step-by-step all the way through the buying process, from zero to buyer's remorse.
CarMax and Autotrader. Two massive online used-car sites with deep searchable databases of vehicles for sale.
CarFax. The online HQ for used-car histories. Just plug in the car's information and you'll know everything about it, including under which Great Lake it was submerged back in 1984.
Hemmings. The place where daydreams come alive and leak in the driveway. Hemmings Motor News is the ultimate source for aficionados of classic cars. Need a 1927 Ford woodie pick-up (and who doesn't)? Hemmings is where it's parked.
Consumer rules:
Test drive cars at car lots, but never go there to shop for or buy a car.
When you're ready to shop and buy, the Internet is your best friend.
Here's how to work the Web, like our car guy above is working his customer:
Make a big pot of coffee.
Fire up your computer around 11 pm on a Friday or Saturday night, when you know you don't have to go to work the next morning.
Google the car you want, click link after link after link.
Contact every seller you can find within a 500- or 1,000- or 3,000-mile range by email or text or online contact form. (See #9 below)
Let a gazillion sellers pursue you.
Don't forget about online car-buying services like the one from Costco or others like TrueCar and eBay Motors.
Keep your online interactions with sellers to the bare minimum until you know which car and which sellers are your top choices.
Ask every seller to send you their best price by email or text.
Use those written "best prices" to negotiate even lower prices from all the other sellers.
Don't forget that there are lots of things to negotiate besides the price of the car: financing terms, cost of delivery from that dealership 1,000 miles away, upgraded floor mats, knicker-knobs (you don't know, do you?).
 Give yourself a time limit for how long you will continue to pursue the best car at the best price, and periodically go back and watch the video with the car guy above to remind yourself that at some point, there are diminishing returns on all the time you could spend trying to get just a little bit better deal.
Take a deep breath and buy the damn car, already.