Pack Like a Pro: Adventure Travel

If you're headed out for an adventure, we've got some valuable packing tips to make sure you're prepared for whatever comes your way. Tweet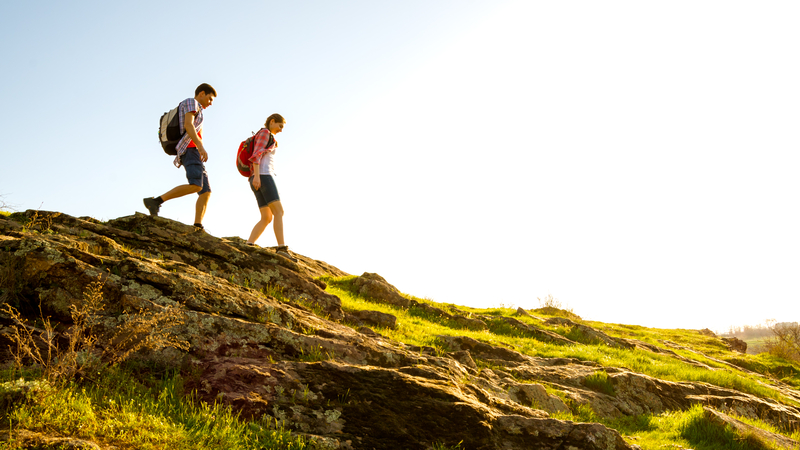 If you're headed to Las Vegas for a business conference, you're in the wrong place.
But we're not going to leave you high and dry, so head over here for business-travel packing tips.
On the other hand, if you're headed out for an adventure, here are some valuable tips and a basic packing checklist:
Tips:
When it comes to buying clothes and other gear for adventure travel, your local outfitter can be a great source for information and recommendations: Don't be shy about asking for advice about how to dress for where you are going, and about what other gear they recommend that you take.
Pack strategically, if you're travelling with others: Instead of each of you packing only your own gear, consider dividing up gear and packing in such a way that if one person's bag gets lost or destroyed you've got enough gear in the other bags to cover for that person too.
Stop trashing your trash bags: When it comes to adventure travel, trash bags are like Swiss Army knives. We recommend that you like your bags and packs with them to keep gear dry, and take lots of extras to use as ponchos, additional tote bags and for lots of other unintended needs that are sure to pop up along the way.
Packing checklist:
___ 3 pairs high quality hiking socks; one pair to wear, one pair to change into if necessary, one pair washed and now drying in your pack or bag
___ 2-3 pair khaki trousers; like socks, you want one pair to wear, one pair to change into if necessary, and one pair washed and now drying in your pack or bag
___ 1 pair woolen trousers, substitute for your third pair of khakis if you are travelling where it gets cold; even if it just gets cold at night
___ At least one pair of long underwear to wear at night, if it gets cold; follow our rules for socks and khakis based on temperature of your destination
___ Turtleneck sweater and/or wool shirt, for wearing at night if and when it gets cold
___ Rain gear
___ Boots, extra laces, moleskin
___ Sneakers, for night time wear
___Flashlight
___Knife
___Tin cup
___Soap and towel
___ First aid kit
___ Book, notebook, pen
___ This checklist, after laminating it. Then use it every day as you pack up to move on to your next destination to make sure you're not leaving anything behind