Today, sports fans in both Japan and the United States are proud of Erica Sullivan

Although a woman first swam the English Channel nearly a century ago, the (mostly male) geniuses who run the Olympic Games have heretofore barred women from swimming any distance longer than 800 meters. After winning the 1,500, Ledecky noted the injustice. Tweet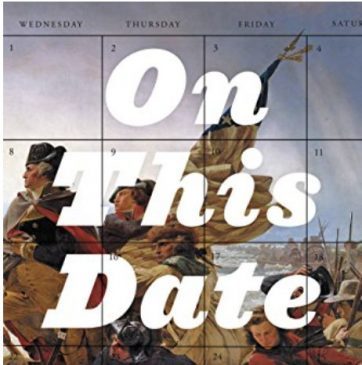 Good morning, it's Wednesday, July 28, 2021. Masks are back. So is social distancing, apparently, and not just in Japan, which is uneasily hosting the Olympic Games. Yet, in a surreal coronavirus-era sports environment, one force of nature asserted itself again yesterday — or, I should say, asserted herself: Katie Ledecky blew away the field in the women's 1,500-meter freestyle in Tokyo. So dominant was the 24-year-old Washington, D.C., native that she stirred her 20-year-old American teammate Erica Sullivan to a silver medal.
Although a woman first swam the English Channel nearly a century ago, the (mostly male) geniuses who run the Olympic Games have heretofore barred women from swimming any distance longer than 800 meters. After winning the 1,500, Ledecky noted the injustice of this and did it graciously — by mentioning by name legendary female swimmers such as Debbie Meyer and Janet Evans, who were deprived of the chance to win gold in the metric mile.
The results of yesterday's race were a relief for American swimming fans. The world is catching up with the U.S. Even the legendary Ledecky had been out-touched in the 400-free by her heir apparent, Australian Ariarne Titmus, and then was nearly two seconds behind the electrifying Titmus in the 200. Ledecky, so accustomed to winning gold medals, wasn't even on the podium after the 200. But then came the mile, and she was in a league of her own.
"I think people maybe feel bad for me that I'm not winning everything, but I want people to be more concerned about other things going on in the world where people are truly suffering," Ledecky said after her 1,500 race. "I'm just proud to bring home a gold medal to Team USA."
In the immediate aftermath of the race, Ledecky seemed as happy for Erica Sullivan as for herself, which NBC announcer Rowdy Gaines noted. Sullivan's story was itself heartwarming. In winning silver, she swam five seconds faster in the 1500 than she ever had before. This would be noteworthy in any Olympics, but in an aquatic center deprived of fans — and thus without the encouraging roar of the crowd — the times in Tokyo generally have not been fast.
But Erica Sullivan, who has family roots in Japan, drew her inspiration from one particular fan, a former University of Wisconsin swimmer named John Sullivan — Erica's father — who died of cancer in 2017. The loss of her dad sent Erica into an emotional tailspin. But she fought through depression and regained her form. She also drew motivation from the host country. Her mother, Maco, is Japanese and the family spent time among relatives in the working-class suburb where Maco grew up. In the last three years, these visits have included trips to the family's ancestral shrine, and prayers for her father. "I'm glad that even though he's gone, he's there in spirit," Erica said upon arriving with the U.S. team in Tokyo. "And I'm sure he's really proud of me."
Today, sports fans in both Japan and the United States are proud of her, too.
Carl M. Cannon is the Washington bureau chief for RealClearPolitics. Reach him on Twitter @CarlCannon.