Old-school Advice for the Apocalypse

The right book next to the perfect campfire=happiness. The right book in the campfire=woke literary criticism. Tweet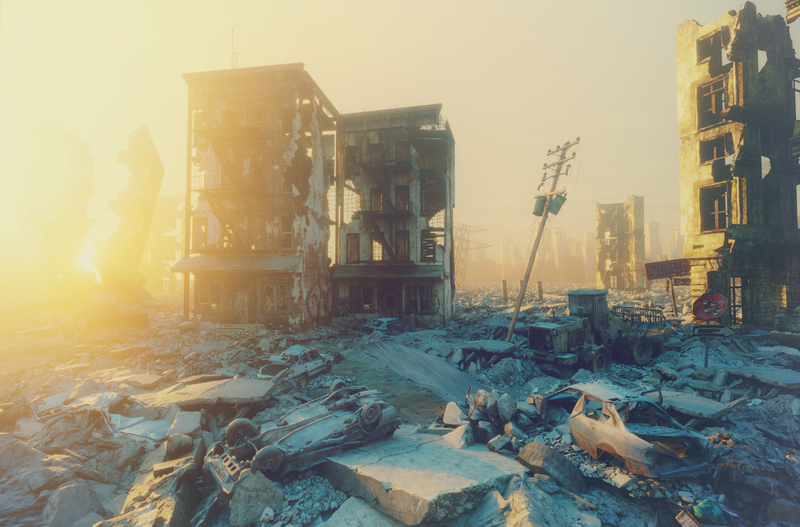 A starry night, a lazy fire and a beautiful woman dressed in black leather...
The only thing missing? Something good to read.
You've seen the movie, so you already know that:
1. Right after the giant insects/robots/martians wipe out all the humans on our planet:
2. You'll be left alone with a beautiful actress or supermodel like, say Dree Hemingway:
3. But amazingly enough, under these circumstances you sometimes actually find yourself wishing that you'd been left alone with Dree's great grandfather Ernest Hemingway, instead: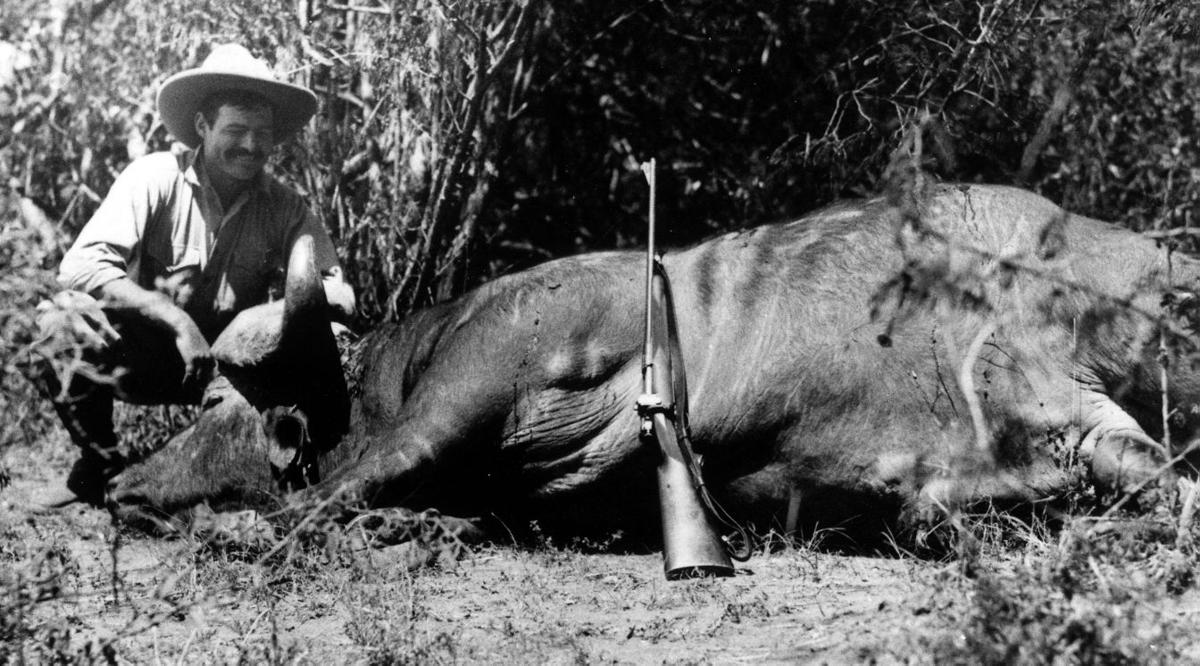 4. So now what do you do, when Dree says, "What now?" You say, "Be right back. Gotta Google that."
5. Okay, so Google's a bust. Fortunately, you stumble across the last four books known to man — and they're just what you need:
The Boy Scout Handbook (1911 first edition): It immediately helps you identify some leaves and make a salad for two, then you pitch a tent for two, and then build a fire to keep you both feeling warm and safe for the night ahead. Dinner's perfect. Tent's perfect. Fire's perfect.
The Complete Sportsman's Encyclopedia (1913) by Francis Buzzacott: Tomorrow, you're going to want, no need, protein. With a name like Buzzacott, you know you're holding the one book in your hand that's going to transform you into a master gamesman like Ernest Hemingway. But not like Buzzacott, who insisted that he was a hermaphrodite.
The Complete Short Stories of Ernest Hemingway: You might have first wished you'd found a copy of Hemingway's great war novel, A Farewell to Arms or For Whom the Bell Tolls or even To Have and Have Not, but you realize as you lean back against a log next to the fire and read to Dree that Hemingway's short stories will give you the most mileage over time as they provide wisdom and inspiration for survival from many characters and settings, instead of the singular set of characters and settings of a novel.
Women Who Run with the Wolves: For Dree, when she wants some #MeTime.