Hannibal Lecter, sobriety and social media.

Got a problem? Sure, you can try to hide it. Or like the guy behind Hannibal Lecter, you talk about your problem on social media just in case someone else sees your post and might have the same problem as you. Tweet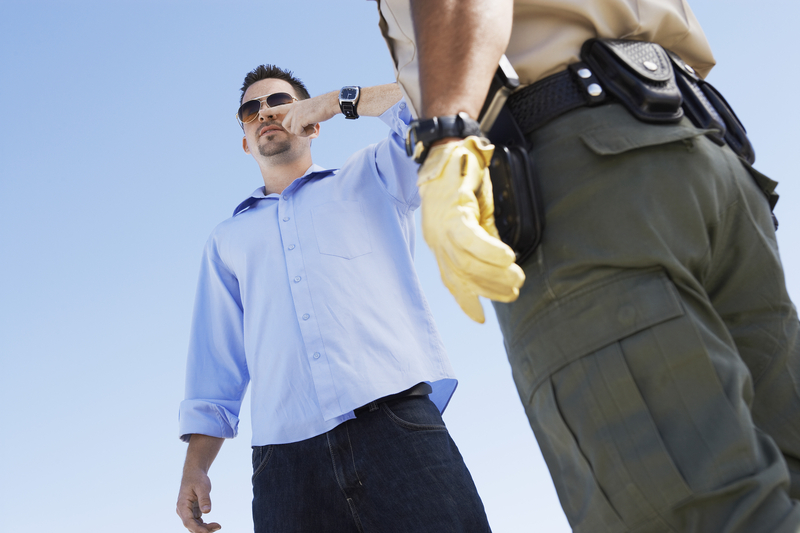 Ever notice how many people on social media are addicted to sobriety?
Successfully booting an addition is worth a celebratory tweet or two. And you can re-celebrate every year on your anniversary. Cheers!
Increasingly, everytime I go on social media, I see someone announcing that they have a few days, a week, a few months or some years of sobriety under their belt.
I am fascinated by people who instead of hiding their addiction and sobriety with shame, are using it in the most positive way for both personal and career gain.
Sometimes, I think sobriety is the only virtue worth signaling on social media.
For instance, everytime I go on LinkedIn I see a post from a woman named Cheri Garcia.
I don't know Cheri. I don't know how I came to be linked to her on LinkedIn.
I just know that every day she posts something wonderful and positive and encouraging for others about her past addiction and the successful business she has built called Cornbread Hustle that helps other addicts get sober and employed. She also helps people coming out of prison find employment.
Ironically, at this point in writing this story, I decided it would be smart to include a screenshot of Cheri's LinkedIn page and one of her encouraging messages, and when I logged into LinkedIn just now the first post in my feed was this: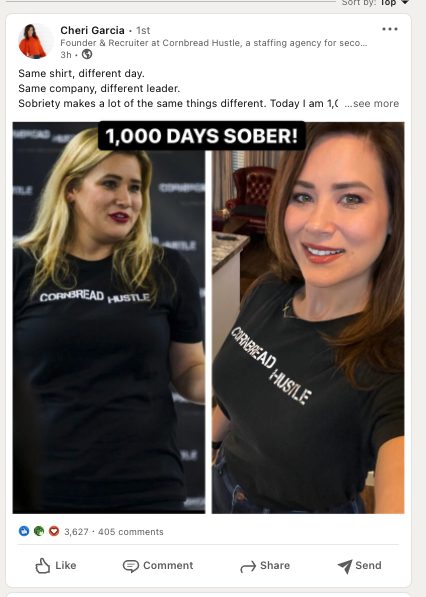 Cheri posts something like this every day, although not every day is her 1,000th day of sobriety.
But what's it got to do with Hannibal Lecter? You may well ask.
Well, Cheri's not the only one using social media to make big announcements and cheer others on…and I don't know about you, but when Hannibal Lecter (aka Anthony Hopkins) tells me to do something, I do it:
With gratitude, I celebrate 45 years of sobriety. pic.twitter.com/fxzMRGlI4m

— AHopkins.eth (@AnthonyHopkins) December 29, 2020
When I see posts on social media like these, I find myself studying the faces of those who have posted them. Generally speaking, they look like people who have set themselves free by committing a courageous act and then committing that courageous act over and over again.
I'm not an alcoholic or an addict myself, but I am surrounded by friends and family who are and I have watched as some have travelled the road of recovery while others have not. Even those of us who do not suffer from addiction can learn a lot from people like Cheri Garcia and Anthony Hopkins and millions of others like them.