Great American Stories: Going for Gold

At the 1920 Summer Olympics in Antwerp, a Hawaiian swimmer with a memorable name set the world record in the 100-meter freestyle race. Although Hawaii wasn't yet a U.S. state, Duke Kahanamoku swam proudly for the U.S. team. Tweet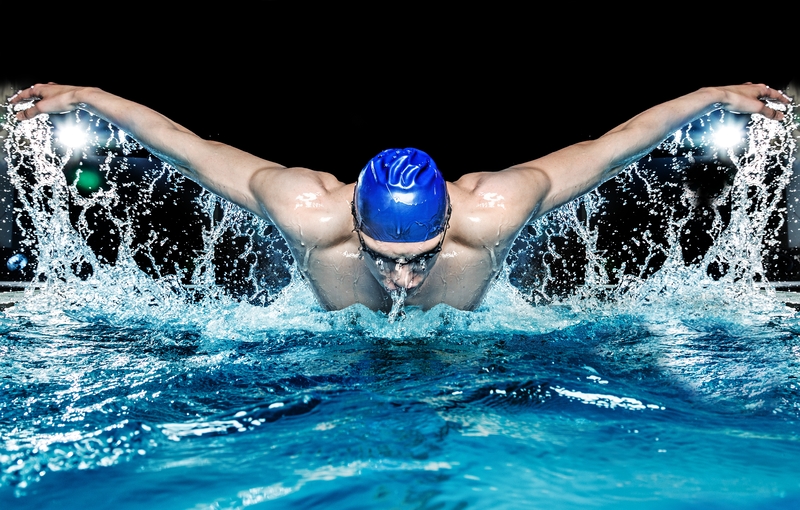 At the 1920 Summer Olympics in Antwerp, a Hawaiian swimmer with a memorable name set the world record in the 100-meter freestyle race. Although Hawaii wasn't yet a U.S. state, Duke Kahanamoku swam proudly for the U.S. team. By today's Olympic standards, his gold medal-winning time of 1:00.4 wasn't remarkable (Katie Ledecky swam faster when she was 13). But his age was: Kahanamoku was 30 years old at those Summer Games. He was making up for lost time: In 1916, when Duke was in his prime, the Olympics had been cancelled by World War I.
And Kahanamoku first set a world record 110 years ago today, when he was still 20. The feat was accomplished at an AAU swim meet in Honolulu Harbor, and he swam so fast — breaking the existing 100-yard freestyle world record by 4.6 seconds — that swimming's official organizations wouldn't recognize it for four years.
The Duke, as he was known, showed 'em. The next year, he won gold and silver medals at the 1912 Olympics in Stockholm, becoming a household name in the process. Eight years later in Antwerp, he won gold in the 100-meter freestyle again and anchored the American 800-meter relay team in a first-place finish.
Four years after that, while in his mid-30s, he finished second in a storied U.S. sweep in the 100-meter freestyle at the 1924 Games. Johnny Weissmuller won gold, The Duke claimed silver, and his younger brother, Samuel Kahanamoku, took the bronze.
Duke's Olympic career ended in 1932 at the Los Angeles Olympics. Nearing the age of 42, he was an alternate member on the bronze medal-winning U.S. water polo team. During those years, all he did when not winning swim meets was introduce the world to an ancient sport practiced in the Pacific.
Surfing — or "wave sliding," as it was known — had previously been the provenance of Hawaiian royalty. Riding a 16-foot longboard that weighed over 100 pounds, The Duke showed the world that the big waves were accessible to anyone with the guts and skill to ride them. Known as "the father of surfing," he was the first person inducted into both the International Swimming Hall of Fame and the Surfers' Hall of Fame.
Carl M. Cannon is the Washington bureau chief for RealClearPolitics. Reach him on Twitter @CarlCannon.