Classic Songs Where the Live Version Is Better

Until you've heard it performed live, you may never have truly heard it performed. Here's a tribute to a few bands and performers who really deliver for the audience from the stage. Tweet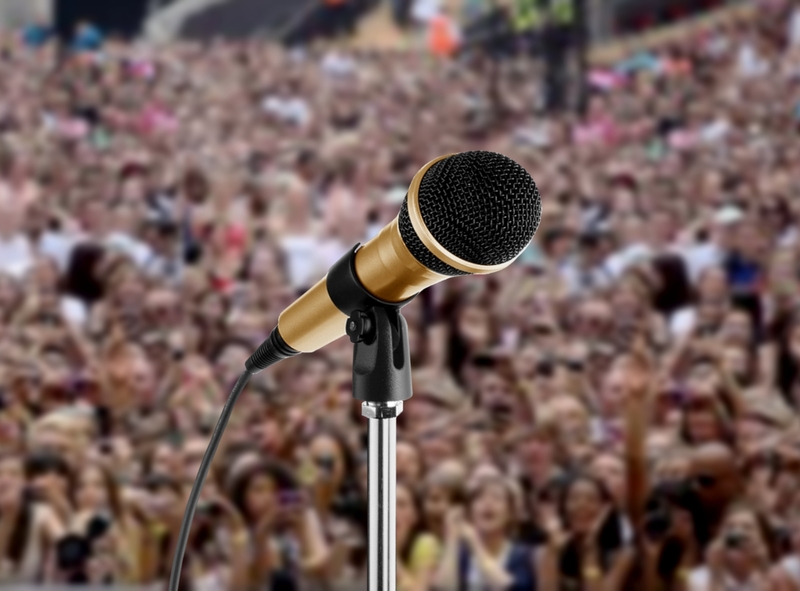 That song you can't get out of your noggin?
Might as well go for a cranial implant, played loud and live.
We pity the casual music fan — the guy who goes through life listening to the occasional rock or pop station, barely dabbles in blues, jazz, or hip-hop, and smirks not at yacht rock.
Oh, and he's also the guy who knows the lyrics to nothing.
This is no way to go through life.
And if this guy is barely listening to what happens in the studio tracks through his AirPods – then he's probably completely clueless about what's happening live on stage. But that's where the real music is made and where the best recordings come from.
The arrangements for live recordings change in subtle ways from what is produced in the studio; the beat intensifies, the improvisations grow, and if you're lucky, the jams just go on forever.
Play these. If you're lucky, the jams just go on forever.
Here are eight landmark songs where the live recorded versions crush the studio recordings:
Led Zeppelin, "Trampled Under Foot"
Aside from Page & Plant gigs in the '90s, Zep has only reunited for one show at the O2 Arena in 2007, released as Celebration Day. If that's the band's final timestamp, it's a great one.
The Allman Brothers Band, "Whipping Post"
Live at Fillmore East may still be the greatest live album from any band, ever. Imagine holding your heavyweight title for 50-plus years.
Frank Sinatra, "One for My Baby (and One More for the Road)"
Sinatra's Live at the Sands with Count Basie is the only live Frank album you need, even though it won't be the only one you'll want. Back then, some stand-up comedy was part of the set and one track on the album is him just riffing. There are lots of things to be said about Sinatra, but one of them is that he was an incredibly talented guy.
Rock 'n' Roll Animal is the best live rock album you don't know exists. Runner-up live track here is "Heroin."
Johnny Cash, "Folsom Prison Blues"
If you're gonna sing "Folsom Prison Blues" live, you best sing it at Folsom Prison live.
This version transforms the song into something completely different – lower, slower, raw. One wonders how much of that was lost on the MTV audience of the day.
Rolling Stones, "Sympathy for the Devil"
This version has a wicked backbeat compared to the original – and the Stones really are the quintessential live rock band.
Pink Floyd, "Comfortably Numb"
Just epic. It was always a shame that David Gilmour and Roger Waters could never figure each other out, but this song from Gilmour's final Floyd tour in 1994 proves that oil and water can mix.